[REVIEW] Snail i7S (6" Gaming Phablet)
Usage of this review
Author give permission to use this review, part of this or by a link reference, to anybody wants to use it, with only one condition that you must keep the author of this article, and the original source, that is on
my blog
.
For any update for the content of this article, i suggest to visit the link avobe.
Acknowledgments
To the store
Belchine
for send me a sample of their product
Snail Moqi i7s
for test it and write this review.
Agreement
I am not responsible for any problems caused by the implementation of procedures or guidelines indicadated in this article. Any modifications you make in the device (such as a flash ROM, change bios, software installation, configuration, poorly assembled, etc) will be at your own risk.
Package Contents
Unboxing y full description of the package contents
When the package is opened, we found the following elements thats, i understand, are part of any standard shippment for this product.
Snail i7s device
User Manual
Snail content promo card
USB Power and Data cable
Wall charger
Product information
Specs of the device
According with the manufacturer, or searching info on web pages, we can found many sources of information about the device and sometimes these information may be not consistent (may be different from one web page to other), and this may cause some confusion for anybody that wants to get info about this product.
On this section i will post the info i get from the manufacturer (or is not possible, the web page that i consider more reliable), listing only the relevant points for a tech analysis of the product, and omit these points that don?t get any relevant info about the device (as many time we found on many pages, things such video capabilities, mail capabilities, etc, that really are software based features that we can install on the device, and not a real feature of the device itself)
CPU: SnapDragon SDM710, 64 bit, octa-core 2.2GHz
RAM: 6GB LPDDR4, 1866MHz
Storage: 64GB
Operating System: Android 8.1 (Customized version MUCH UI)
GPU: Qualcomm Adreno 616
Screen Size: 6"
Screen Resolution: 1080x1920 (FullHD)
Display Type: IPS Capacitive
Screen protection: Gorilla Glass 3
Rear Camera: 16MPx, with Flash Led lighting
Front Camera: 5MPx
USB Port: type C
WIFI: 802.11ac/abgn, Dual Band
Bluetooth: 5.0+HS
Network:TDD LTE/FDD LTE/TD-SCDMA/WCDMA/CDMA2000/CDMA/GSM
GSM BAND:B2, B3, B5, B8
CDMA BAND: B5
WCDMA BAND: B1, B2, B5, B8
TD-SCDMA: B34, B39
CDMA2000 BAND: B5
TD-SCDMA BAND: B34, B39
LTE FDD: B1, B2, B3, B4, B5, B7, B8, B20
LTE TDD: B38, B39, B40, B41
GPS: Yes, including e-Compass and A-GPS Support
Sensors: Magnetic, Gravity, Light, Proximity
Battery: 6000mAh Lithium Polymer (117g)
Charge type: Support 9V2A quick charge. Recharged in 2.2 Hours
Size: 207*96*15mm
Weight: 280g
About the phone
The device come with dual SIM that works as standard phone.
On first firmware, the audio was not clear but in next updates this problem was solved.
The device works as phone, but i did not give it so much priority, because personally i consider this is a gaming console with phone calls, not a phone with game controls.
The data works correcty, but there is no more remarcable features to comment.
Gaming performance
As usual, the most common way to show the performance of a device is running and playing games, android natives and emulated (roms) using emulators.
In the following lines i will show some games and emulators running on the device, and some comments with relevant info.
Android native games
Android games are specific for touch screens, and may use another device sensors such tilt sensor, and most of them show on screen controls to interact with the game, but only few of them have native joystick/gamepad support.
For now, there are some alternatives that we can use to bring these kind of support (joysticks/gamepads and other devices) on these games, bringing another way of playing using physical controls. Most of these alternatives are based on emulating the events and mechanisms that the device originally support for interact with the games. Most of these events are touch screen based, then this kind of apps will "emulate" these touches, linking physical controls (buttons, sticks) to screen locations.
Need for Speed Most Wanted
[CENTER]
The game runs smooth on the device. This title have controller support, but only for Moga Controller, so you need to map on screen controls using Snail Mapper tool (the profile will download automatically)
Modern Combat 3
[CENTER]
On some comments point to me about testing this "old" game on the device. The reason is not for testing performance, because as you can imagine, this device have good power for running almost all titles on google playstore. The test is for showing the mapper in action.
This game don?t have gamepad support, so you need to map controls on screen.
The game runs very well, and you don?t notice you're using emulated touch gestures for play the game.
Starwars Pinball
[CENTER]
Game with controller support.
Asphalt 8
[CENTER]
This game requires L2 and R2 triggers to play. L1 and R1 are not used (not relevant use) so using the snail mapper KeyDIY, i changed the L1 and R1 by L2 and R2 controls, and the game can be played without issues with the controls of the device.
Implosion
[CENTER]
Nice game. Controller support. Run perfect on the device.
Injustice 2
[CENTER]
Another game with gesture based control.
Sonic All Star Racing
[CENTER]
No problem running this game. I tested this on other devices and the game cannot run on many of them.
The game runs smooth and perfect. No controller support, but maper solve this issue quickly.
Life is Strange
[CENTER]
Controller support. Nice graphics.
Street fighter 4 Champion Edition
[CENTER]
Controller support. The mapper download a profile for touch controls, but is not necessary. You must disable the mapper for use native controller support.
Emulation
Retrogaming
In the same way that Android games are an important way of testing the performance of a device, emulation is another factor to get in concern, and most important, for systems that are quite hard to be emulated, because with these emulators/roms we can see differences between devices. (most of times, the pure power of a CPU/GPU can run better a game in a device, and get poor performance in another device)
In Android, we get many emulator alternatives (emulated systems) that we can recreate on the device that we are testing. We can use emulators of old computers, videogame consoles, and is possible to run some x86 system (MS DOS, windows 9x but so limited), and we can run most modern systems such Nintendo64, Playstation one (PSX), both of these emulators are consider the top of the current frontier of emulation, but this is not limited to these systems. There are new emulators that most probably will become the new top/frontier, with emulation of PSP that many games currently are playables with near of 100% of speed, or Nintendo DS, that currently is able to run many titles.at full speed (or near to)
This way, we can say that the emulators are important than Android games en terms of entertainment, and for this reason are a big and important part of any testing planning of any device.
God of War ? God of Sparta (Demo)
PPSSPP - PSP Emulator
[CENTER]
DJ Max Black Square
PPSSPP - PSP Emulator
[CENTER]
Soul Calibur II
Dolphin - GameCube Emulator
Mario Kart Double Dash
Dolphin - GameCube Emulator
Luigi's Mansion
Dolphin - GameCube Emulator
[CENTER]
Guilty Gear XX
Dolphin - GameCube Emulator
[CENTER]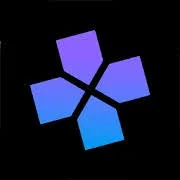 God of War 2
DamonPS2 (PS2 Emulator)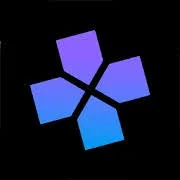 Maximo
DamonPS2 (PS2 Emulator)
The game runs with many graphic glitches.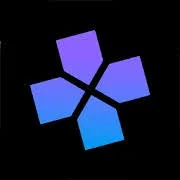 StarWars Episode III
DamonPS2 (PS2 Emulator)

Tekken Tag Tournment
Gamestreaming
Remote play on the device via streaming
With this section i want to test devices for gamestreaming, focused in control usage and wifi (strenght, stability, heating)
My tests are based on the article i wrote for gamestreaming "
From PC to our Android Gaming Console
" (in spanish, but you can use english translator of the blog), and this may help to bring examples of another kind of usages of the device.
Usually, i test with the same games, for comparing devices. You can visit
my youtube channel
for more gameplays on many devices, and compare with this.
Of course, the image quality of these gameplays are poor than original image on PC, but are enought (most of time) for normal gameplays. There are a little lag too, and for this reason i use games that can play correctly, even with this lag in sound, image and/or controls. For more info, i suggest to visit the link of the article i mentioned previously.
If you want to see these videos, i suggest to see on your device (mobile/android gaming device). These videos will looks well in small size screens. If you see them in your PC or similar, in full screen, of course you will see a low resolution image quiality, but for devices are enough for playing.
Sekiro
Streaming with: Moonlight (Ex-Limelight)
[CENTER]
The input has no input lag (or at least, are not noticeable) and can play without any problem.
You must play using an external gamepad, for L2, R2, L3 and R3 buttons, or wait until Snail release their updated controller mapped, that will include on screen buttons for complete the control layout of the device.
Tekken 7
Streaming with: Moonlight (Ex-Limelight)
The input has no input lag (or at least, are not noticeable) and can play without any problem.
Some commands are not working on the video, because i'm testing with the device on a table, with a camera between me and the screen, and with an angle complicated to use the device. For this reason commands (Electric Wind Godfist or Wind Godfist from Heihachi character)are not succesfull on this video.
Overwatch (Spanish comments)
Streaming with: Moonlight (Ex-Limelight)
The input has no input lag (or at least, are not noticeable) and can play without any problem.
You must play using an external gamepad, for L2, R2, L3 and R3 buttons, or wait until Snail release their updated controller mapped, that will include on screen buttons for complete the control layout of the device.
About battery
Battery usage is a little bit hard to comment in absolute terms, because each user have their own needs of usage of their devices.
In my testing, i will use some battery logs that help to me to show what i?m using in the device, and with this, you can get a general idea about the real battery duration on my kind of usage.
I don?t have a better way to talk about this point, without using subjetive judgments that may not be so clear for many users.
Pros, contras y improvements
As in every product, there are pros and cons points that are good to mention in a clear way. These points will help to us to decide if the device features are enough for what the user are looking for in a device of this kind.
Pros are based on features that highlight, comparing the device with another similars, or these features improve the experience of the user.
In the another hand, the cons are these points that worse the experience, or the feature is not enough for fulfill what we expect from the device.
Finally, the improvements pints are some features or specs that i think must be improved in a supposed new version of the device, and will generate a better experience in my opinion.
Pros
Build quality
Screen size and quality display
Form Factor (PSVita style)
Replaceable battery.
Battery capacity. 6000 mAh is a very good capacity for this kind of device.
Full featured mapper.
Speakers with clear sound
Snail manufacturer support for quick fix and improve the system
This is not a pro point really, but i want to mention. The device keep the audio output port (Jack 3.55mm). This is a good feature, and more considering this is a gaming device, where bluetooth audio always have lag.
Rear camera with enough quality
Cons
Size of the system is so big for considering this as a mobile phone. This is not a con point, because the system really is a gaming console with enabled calling.
Game controls layout, maybe some symetric layout will be better for this device. In any case, it will be good for next iterations of the device, to add more space between action buttons and right stick, because are so close.
Hard to carry. The sticks are the weak part of the device (similar to PSVita) and it's comlicated to carry on a bag, taking care of them.
There is no HDMI output. (even using usb type-c adaptors)
Lack of L2, R2, L3 and R3 buttons. (but snail solve them with virtual buttons, for complete the layout)
Improvements
Include a puch or bag for transport, for taking care about the analog sticks of the device.
Add L2 and R2 physical buttons.
Add clickable sticks
Conclusion
I'm so glad with this device, their build quality, performance and manufacturer's support.
When i received the device i found many issues with this, but fortunately Snail pay attention on my comments and suggestions and quickly start to fix these issues and did a really good job improving their product.
Currently, Snail is working on few improvements/fixes to be released soon, but i decided to publish this article because i think the device and their software are ok right now for most users.
The firmware i'm using is not public yet, but i figure will be on next days.
I agree that playing with virtual button/on screen buttons is not the best way to serious play, but taking this in consieration, the new feature of virtual/floating buttons for completing the full layout of the controller was a good improvement, and allow to play many games on the device, even in streaming. I get a very interesting and satisfactory overwatch gameplays, using on screen buttons without problems (more than get usual with these buttons)
I focussed on emulation features (basically PS2 and Gamecube/Wii) because is the top of the emulation of this device and currently is what may make a difference with other android gaming devices.
The mappers may be weird to understand how they works, but once you get confortable, they are very clear and "simple" to use. most of their functionality (that is complex in options) are MOBA oriented, but for action games (Shooters, arcades, etc) with few options you will done for normal play.
The device is so big to be used as phone. Time ago i used a Much i5 device as my main phone for a long time, and was ok with size, but this time is so big to be used in the same way, so in my opinion this is not a main function for this device, basically because is not easy to carry on any pocket on your pants. You need a jacket with big pocket to think on carry this device with you (and definely, is not a summer gadget... unless you want to use jacket or a bag for this)
Summarizing, I like this device a lot, more (much more) than expected, and i fall in love playing old PS2 games on this. Of course, the PS2 emulator need improvements, but in the current state allow to play many games that, for me, is the most interesting "feature" that can bring this device (and of course, Gamecube and some WII games too)
Thanks for reading this article, i hope you found interesting and useful
Zalu2!
Deen0X