Beelink A1 Android 7.1.1 HDR 4K TV BOX 4GB/16GB RK3328 802.11ac WIFI Bluetooth 1000M LAN USB3.0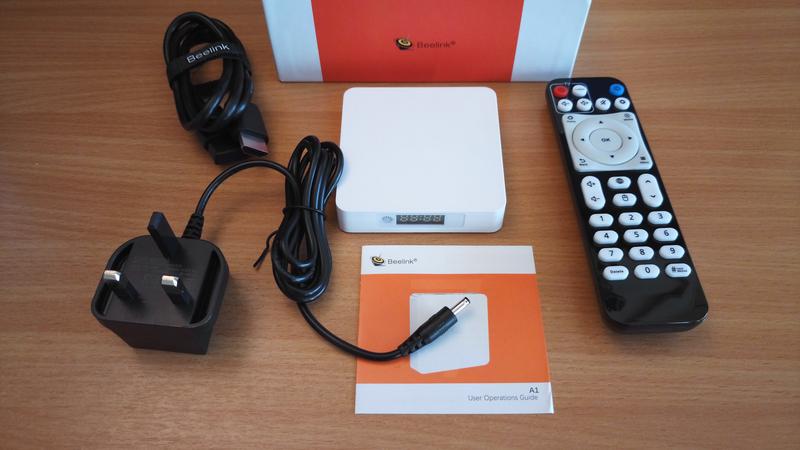 Hi Folks ,This time my review is for the Beelink A1 sent to me from Beelink (Thanks guys)

The Beelink A1 is a Pocket sized Rockchip RK3328 TV box running android 7.1 out the box

Quick facts
4GB RAM + 16G ROM, 32G extendable capacity
The A1 TV Box has the new Rockchip RK3328 processor
H.265, H.264 and VP9 codecs
Android 7 Lollipop out the box
2.4Ghz and 5.8Ghz band WIFI
Google play store installed
Rooted
Highlights
Loaded with Rockchip RK3328
Beelink A1 comes equipped with Rockchip RK3328 processor, the latest Rockchip SoC unveiled in the Janurary CES. With the latest RK3328 SoC loaded, Beelink A1 will be able to play 4K videos with H.265, H.264 and VP9 codecs, other than that, it features HDR, HDMI 2.0, USB 3.0 to say a few.
DDR3 4GB RAM, eMMC 16GB Flash
Configure 4GB memory and 16GB of storage space, with smooth and responsive navigation and apps that launch quickly.
With support for 2.4Ghz and 5.8Ghz band, it can transmit higher amounts of data, and its naturally less congested.
1000M LAN can improve the net speed and the performance to a large extent.
The latest in a line of broadcast and media resolutions, 4K is due to replace 1080p as the highest-resolution signal available for in-home movies and television. With a minimum resolution of 3,840 pixels wide and 2,160 pixels high, making it the equivalent to two 1080p screens in height and two in length.
Lets have a look at the Box

On the front threse is the Clock and the IR
receiver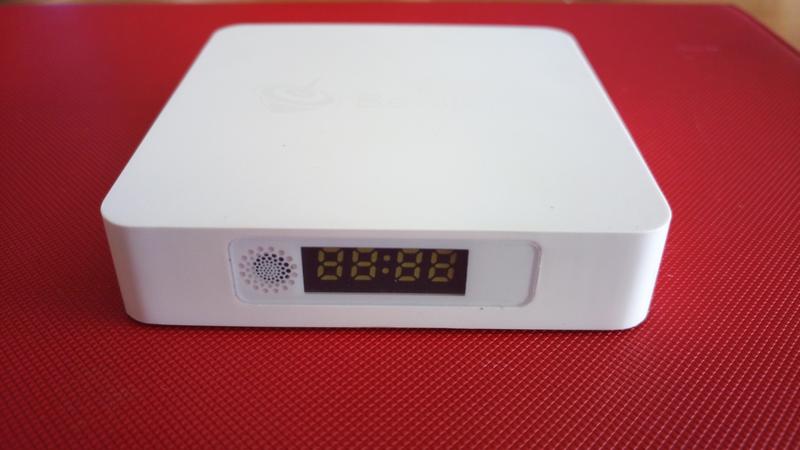 On the rear is the 3.5MM Headphone jack,Lan,HDMI & the power port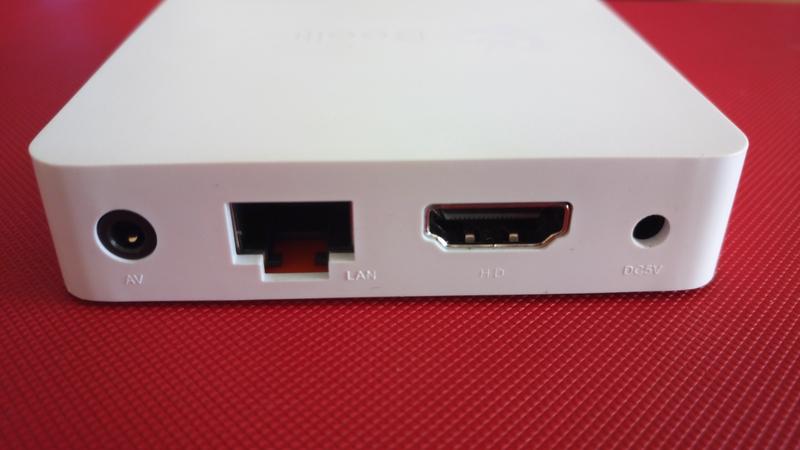 On the right hand side is the Micro SD card slot,USB3 Port & a USB2 port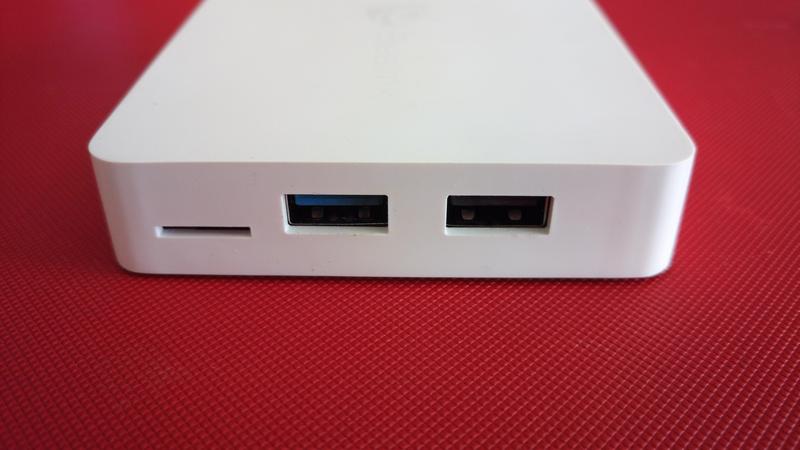 Home screen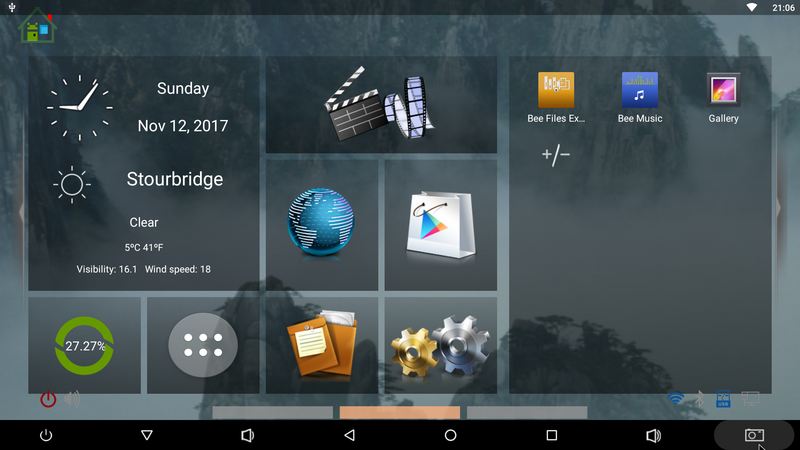 App Draw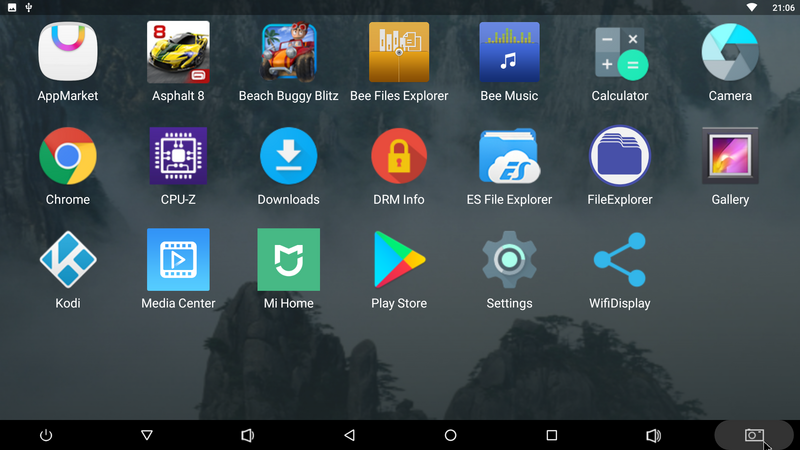 Beelink A1 Device

It comes with just the one launcher installed, (Normal Launcher used by Beelink)
The device itself is a very nice looking white tv box at 7.5cm by 7.5cm square with 2 rubber Pads,With a few ventilation holes on the underside.Front facing clock (Dimable),It has 2 full sized USB ports one USB3 & one USB2,Micro SD card slot,HDMI port.Power input,AV port,RJ45 port.The IR remote has good range & works well.Google play store is installed & works for most apps.

On the front of the A1 is the IR receiver and the clock

On the rear you will find the Power port,HDMI port,Ethernet port.3.5MM Headphone jack.. On the right hand side you will find the 2 USB ports & the SD Card slot.
The underneath has some venterlation holes (But i would of liked to of seen more)
Also on the under side is a pin hole to get access to the recovery button.

Wifi =Ethernet
2.4Ghz and 5.8Ghz band Wifi which is nice & strong picking up my neighbours wifi network (Not all box's will do this) Iv not had a problem with the wifi single, Where ever iv placed the A1 around the house its worked of full bars single strenth.

Some internal photos
The bottom cover removed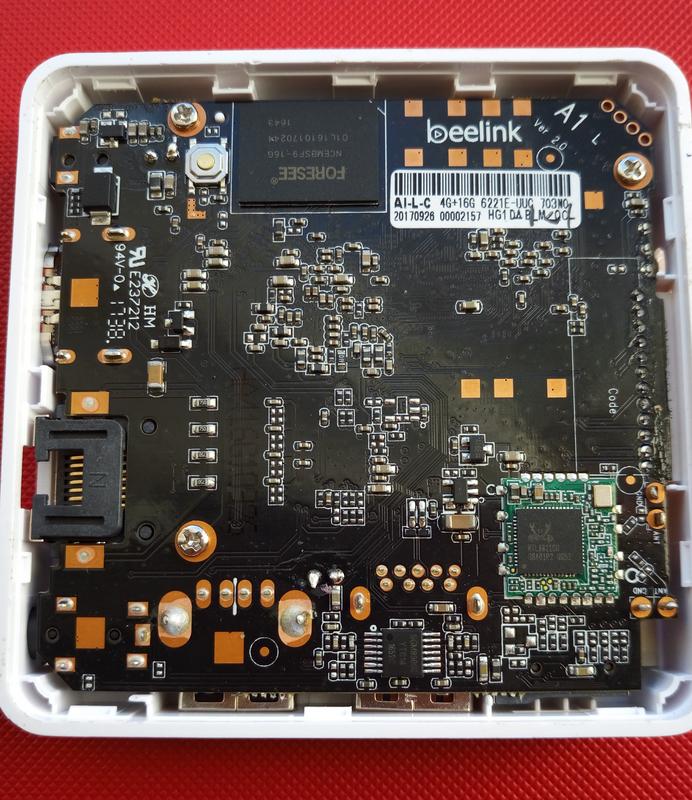 Casing with PCB removed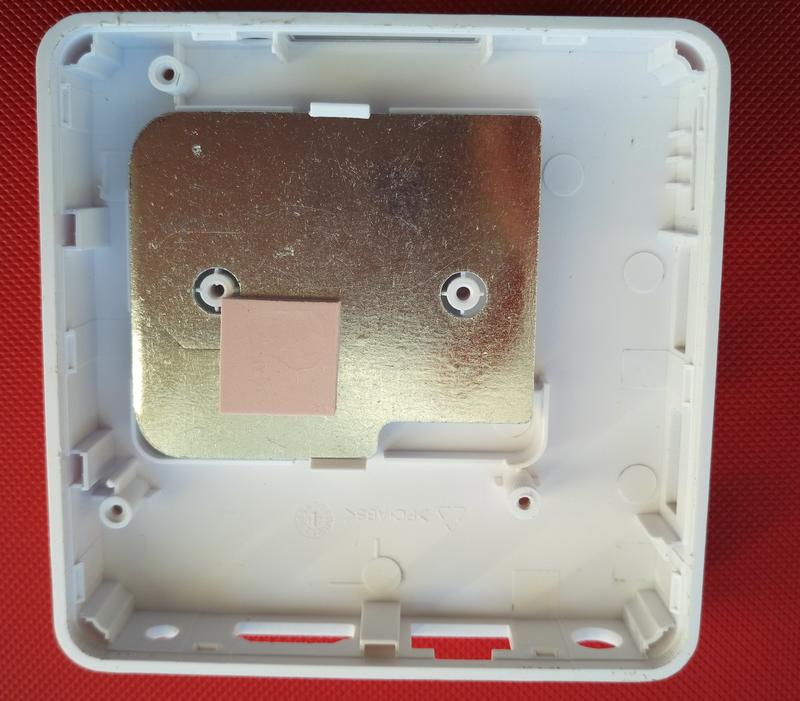 Wifi chip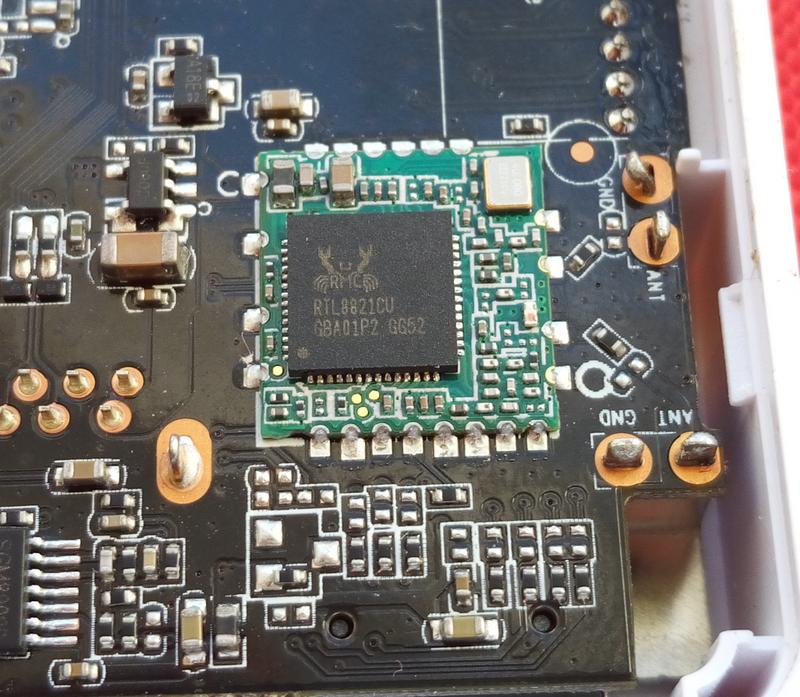 Top of the PCB (Such a tiny board)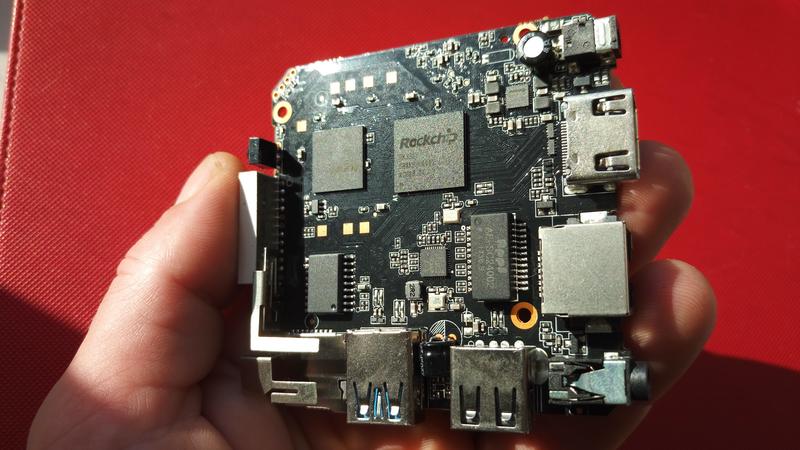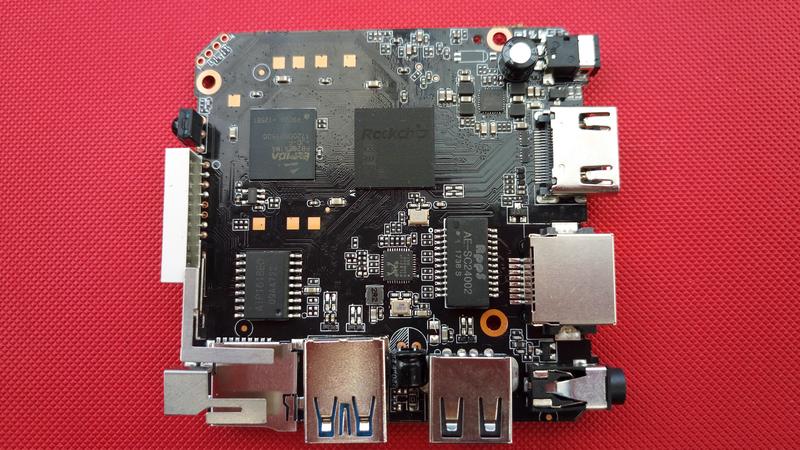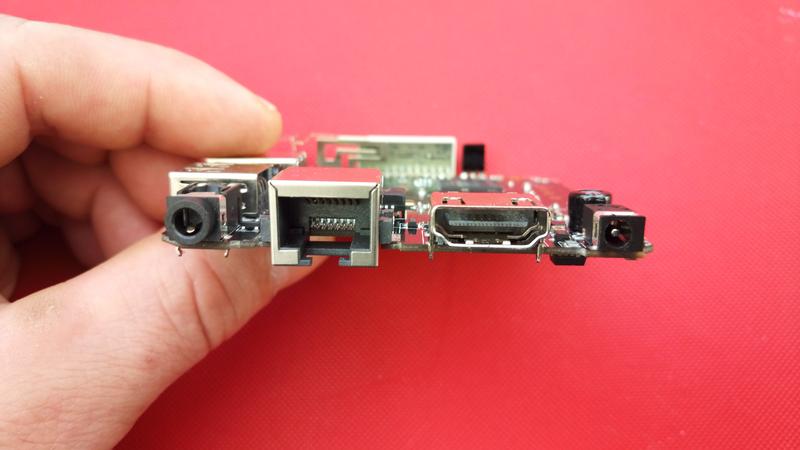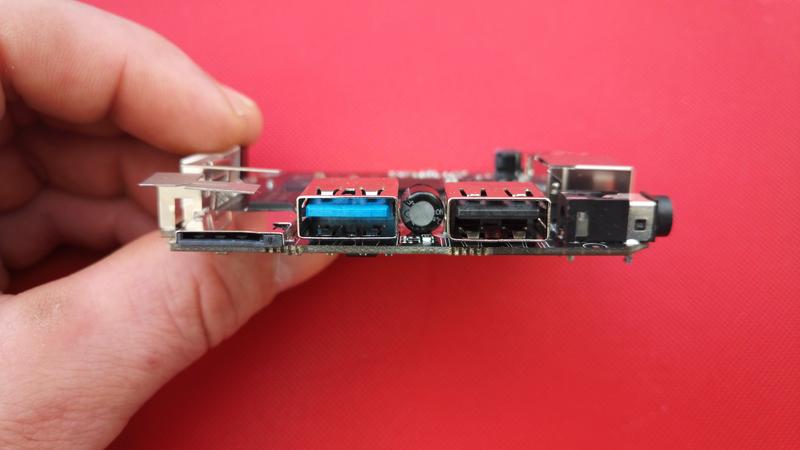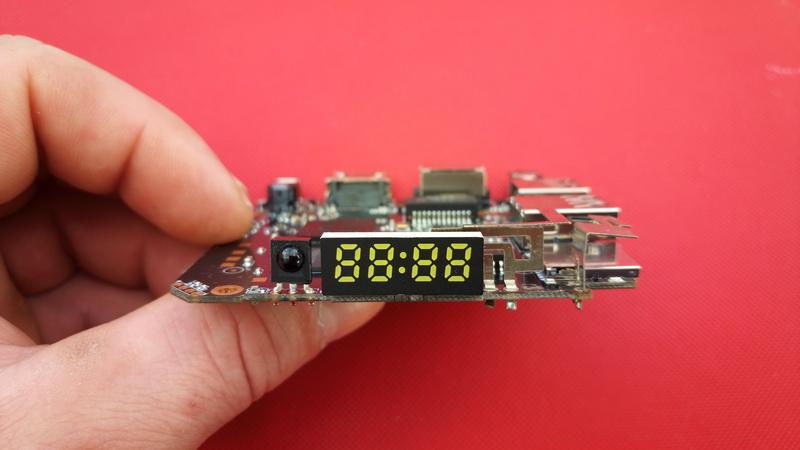 Recovery Button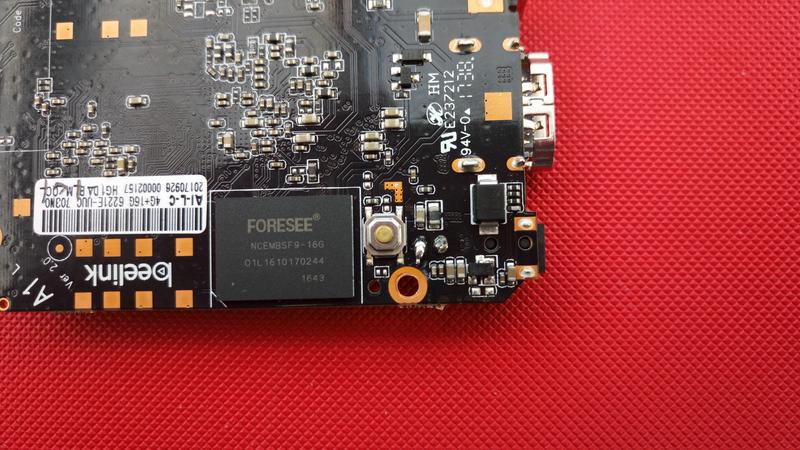 Some tech stuff
Antutu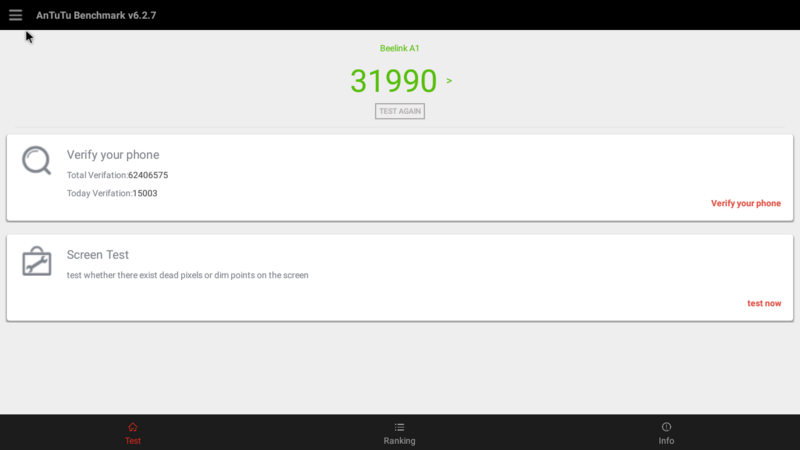 Antutu Video Tester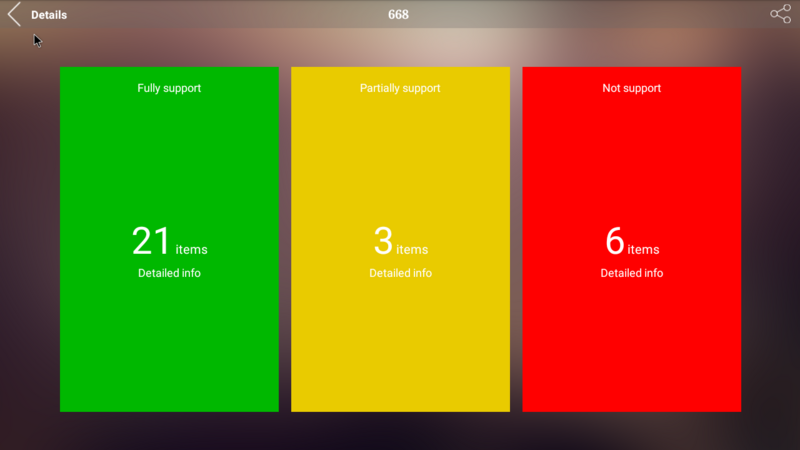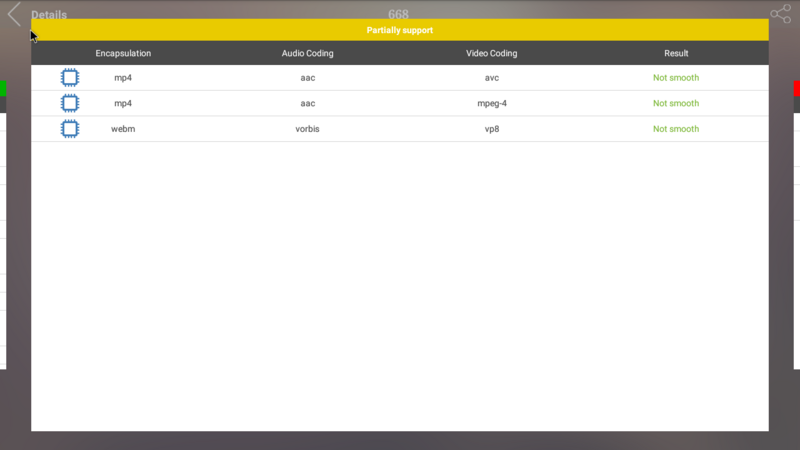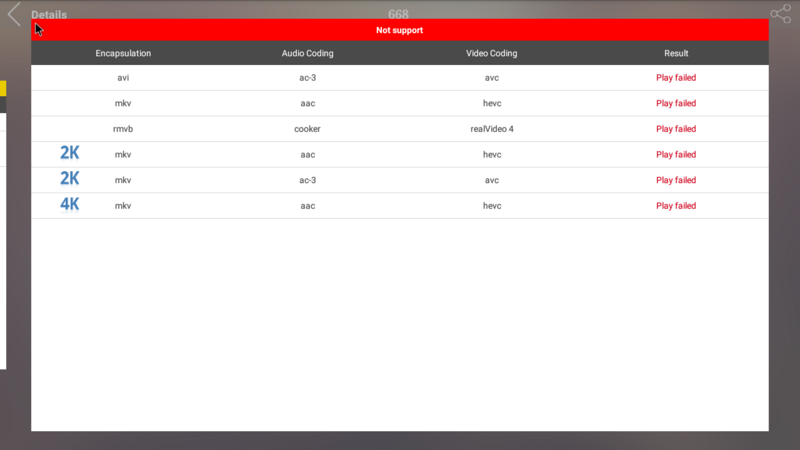 CPU Z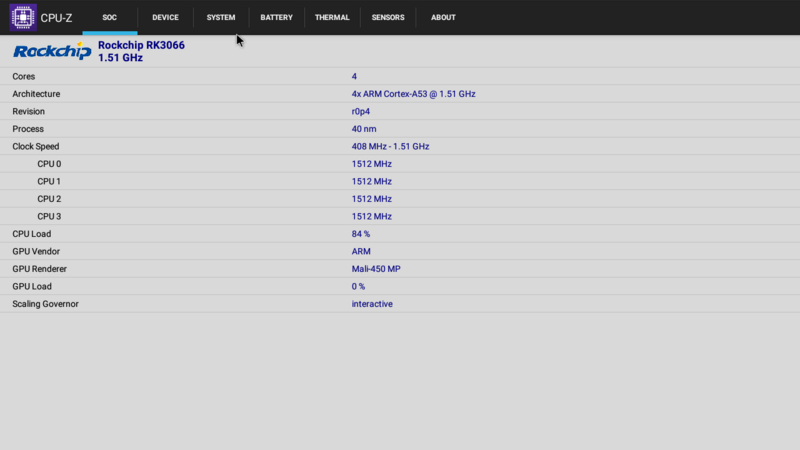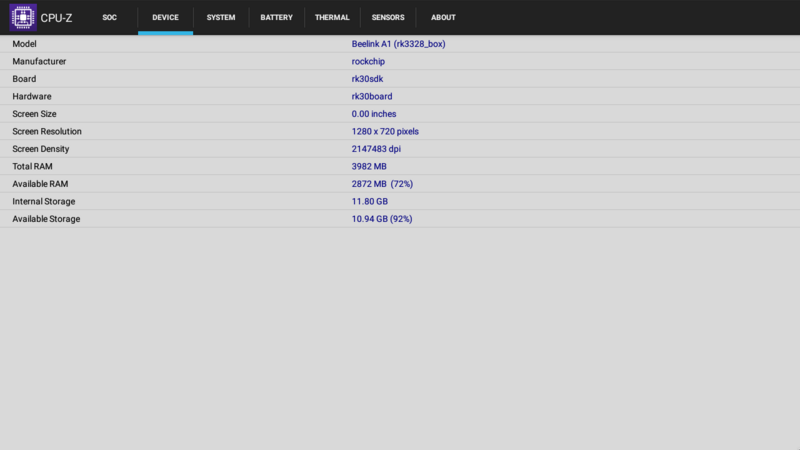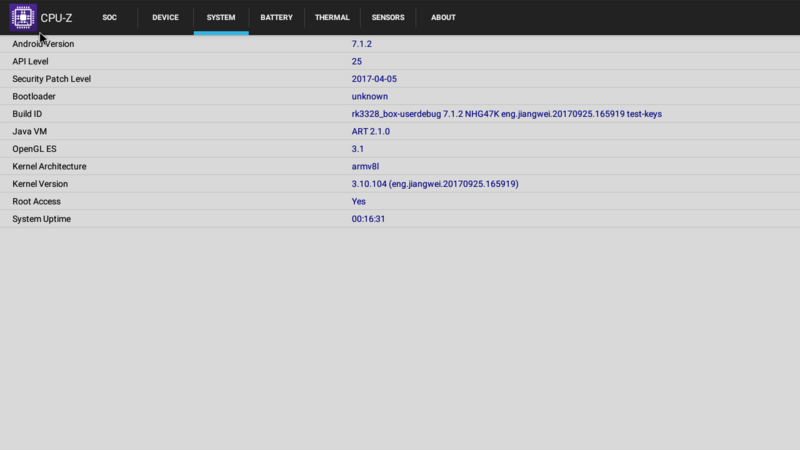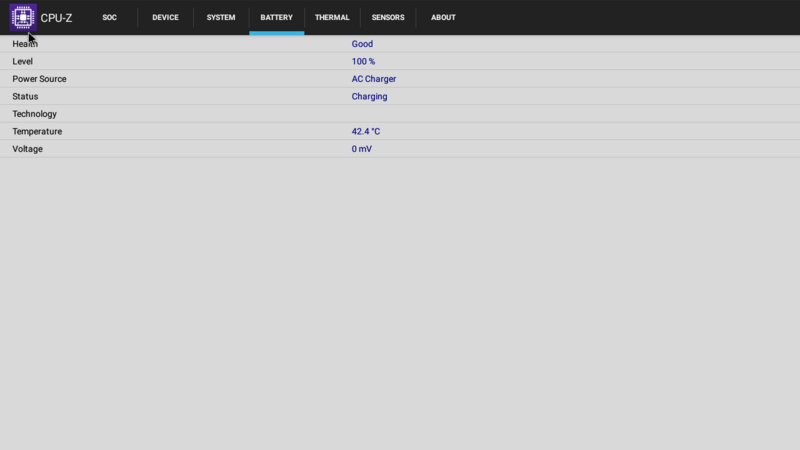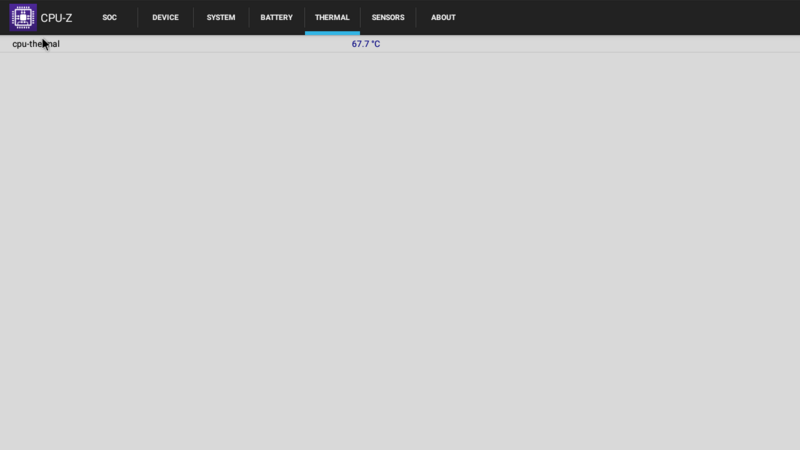 DRM INFO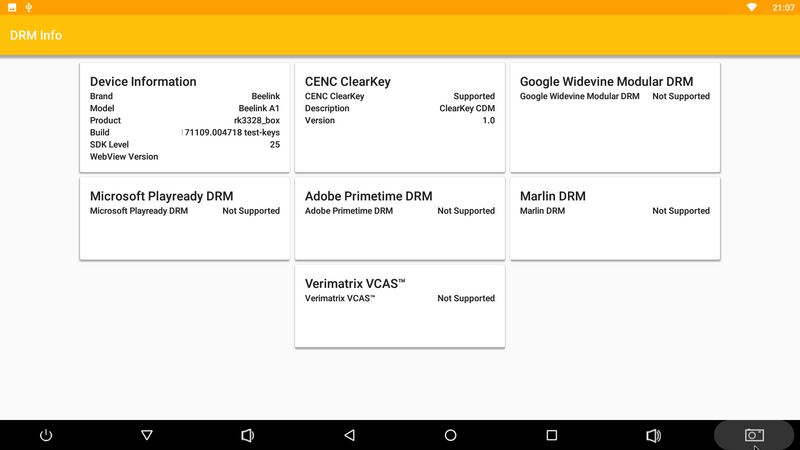 WIFI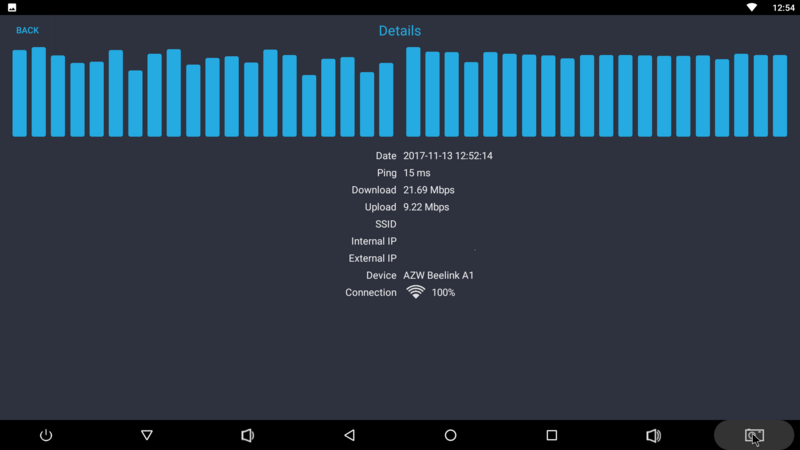 Firmware A1_704N0 http://www.bee-link.com/Beelink-27076-1-1.html

improvements


1.The led brightness can be changed as you like when you go in the setting ;
2.The navigation bar and status bar have been added now ;
3.Some apps can be compatible with the google play store now ;
4.The portrait layout apps have been shown in landscape when it runs ;
5.The problem that the UI gets a crash when you press the 1/a button ;
6.We have improved the stability of this system ;
7.The OTA news has been sent to your android tv box already .

Some tips for updating (From Beelink webpage)

1. USB updating :
1)Install the DriverAssitant_v4.5 first and double click the DriverInstall.exe , then you need to choose the "install the driver"option to finish this installation.
2)Open the FactoryTool-v1.43e and then double click the FactoryTool.exe ,now it's time to click the "firmware"to load it well.
3)Click the "start" and hold the reset button still to connect the double USB cable , then you can take it easy to wait for the updating

Beelink A1 Video Review
Kodi
The Beelink A1 comes with NO Kodi installed.I then installed kodi 17.5 :-) The speed of kodi is fast 4 seconds to load from the app screen,Iv been streaming 1080 from the web with no video stuttering that iv noticed & the device remained cool all the time,I did try some 4k content but some video slight stuttering was noticed (But only very slight).

Games
Iv tested beach buggy blitz,Asphalt 8 & asphalt extreme, All 3 games installed fine but will not load.
Real racing 3 does work however.


Misc
Logitech c270 camera works fine
External powered 1T HD works fine in the USB2 port but not in the USB3 port
32GB sd card works fine
Tronsmart Mars G01 game pad works

The Beelink A1 gets warm but no where near hot,The ventilation holes are helping here by keeping the unit cool,I was expecting it to get hotter than is does but nope the temp's are good on this unit.


Package Contents:
1 x TV Box
1 x Power Adapter
1 x HDMI Cable
1 x English User Manual

Unboxing Video
For Further Discussion
Go here