GeekBox Open Source Cross TV BOX with MXMIII Android 5.1& Ubuntu Dual Boot 4K RK3368 Octa Core 2G/16G AC WIFI 1000M LAN BT4.1 HDMI2.0 OTG
Hi all, In this Review im going to be looking at the
Geekbox
from geekbuying
First of all I'd like to thank My friends At geekbuying for sending a review sample to play around with.
The Geekbox is a open source Dual OS tv box (Its not just a tv box its much more)
With the abailty to add a screen,fan, motherboard & other things that are in the pipeline
It comes pre-loaded with Android 5.1 dual boot with Ubuntu out of the box.In this review I will only be reviewing the geekbox as I would with any other TV box so I wont be going in to the other things you can do with this once connected to the landing ship.
The first thing you will notice when you open the box is how small the geekbox is 9cm x 6.5cm. It reminds me of something out of the transformers movie, Its got to be the best looking tv box to date with 2GB LPDDR3 RAM & 16GB Samsung eMMC v5.0 ROM.
In the box you will find the geekbox,Power addaptor,ethernet cable,Instruction Manual,& the ir remote.
I hate ir remotes on a tv box but this one works pretty well indeed I quite like it but i also recomend using an air mouse & a keyboard or better still am airmouse with a keyboard.
On the first boot it will boot straight into Android & theres no stupid nasty looking launcher ether.
The first boot takes you to the geekbox home screen wich has a really cool looking android dude on the wallpaper.
There is a bottom status bar that does auto hide but can be brought back with a swipe up from the bottom.
Android is rooted & runs very snappy indeed theres also no chinese blotware installed just a few of our favorits like kodi, Netflix, ES exploer & a few others.
The boot time on the geekbox is about 25/30 seconds with a shutdown time of 3 seconds
Antutu
Antutu Video
Logitec c270 webcam works
64GB sd card works
External Samsung hard drive of 1TB powered by the geekbox works
Ps3 Gamepad Works (Using the sixaxis app)
Tronsmart Mars G01 game pad works
Games
I always test the same few games on a new tv box
Iv tested beach buggy blitz and asphalt 8 both worked very well & everything runs smooth with the graphics settings to the maximum.
The game loading time is also fast,a few seconds & your ready to go
Controllers iv used
PS3 Dual shock controller
Tronsmart Mars G01
Air mouse AF106 (Can be used like a wii controller once set up correct thanks to lucker for helping me with this)
All of the above work very well & NO SIXAXIS PROBLEMS with the google play services crashing
Short basic video using a ps3 controller & the Af106 Air mouse to play games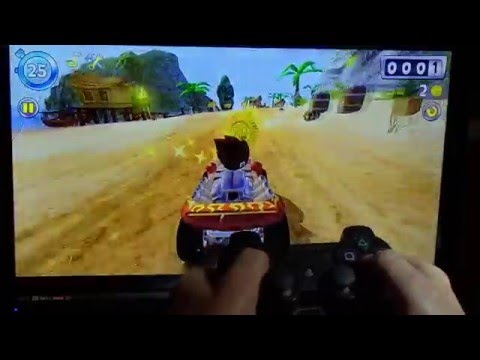 WIFI & Ethernet
The wifi on the geekbox is picking up more wifi networks than any other tv box i own This must down to the dual antenna iv only tested 2.4ghz & found that to be very good.
WIFI
ETHERNET
Software & firmware
Thers an good few of roms out already & with the android marshmallow to come soon we are spoilt for choice.
Edit: Android 6 Demo has just arrived & runs good for a prerelease, Theres no google play store, google play services or Kodi its just to give us an idea of how it looks and works.
Links to FW
Biz OS ROM download link:
http://www.mediafire.com/download/xd...zOS_V151208.7z
Android ROM:
http://www.mediafire.com/download/90...pop_V151129.7z
Android and Ubuntu Stock ROM:
http://www.mediafire.com/download/cr...lOS_V151129.7z
Lubuntu_V151221:
http://www.mediafire.com/download/834p2 ... V151221.7z
Beta FW
Geekbox_Lollipop_Beta_V160124:
http://www.mediafire.com/download/ajgw1 ... V160124.7z
Geekbox_Lubuntu_Kodi_Beta_V160119B:
http://www.mediafire.com/download/ogc46 ... 160119B.7z
Android M demo firmware:
http://www.mediafire.com/download/2ovea ... V160201.7z
FW Installation guide:
http://forum.geekbox.tv/viewtopic.php?f=2&t=26
FW in zip format
coming soon
Other usefull things can be found over at the geekbox forum
http://forum.geekbox.tv/index.php
Some internal photos
As you can see from the above photo I fitted the landing ship to a 5mm thick pice of clear pvc .The landing ship has ton's of connections on there im not even going to try to tell you what they all do but the geeks of us out there are going to love this thing.Iv not yet fitted the small internal fan to mine It does gets warm but nothing that's going to course you any problems though.
Its very easy to fit the geekbox to the langing ship, All you do is remove the two antenners from the geekbox.Then case should now open up,Remove the two screws holding the PCB in place & prise up the PCB & then fit to the landing ship.
The geekbox is a TV box and can be used just like any other TV box but with the scope to do much more & all with the support from Geekbuying.
GeekBox specifications
Operating System Android & Ubuntu Dual OS
CPU Rockchip RK3368 ARM 64Bits Octa-core
[email protected]
GPU PowerVR SGX6110 GPU; Support OpenGL 3.1, OpenGL ES 1.1/2.0/3.0, OpenCL, DirectX9.3
RAM 2GB
[email protected]
ROM 16GB Samsung eMMC v5.0
Wifi Connectivity IEEE802.11a/b/g/n/ac 2×2
[email protected]
AP6354
Ethernet 100/1000M LAN
Bluetooth 4.1
Video support: HD MPEG1/2/4,H.265,4K-HD, HD AVC/VC-1,RM/RMVB,Xvid/DivX3/4/5/6 ,RealVideo8/9/10 Avi/Rm/Rmvb/Ts/Vob/Mkv/Mov/ISO/wmv/asf/flv/dat/mpg/mpeg
[email protected]
Hz video decoding 10-bit HEVC and AVS+ codec support; H.264 up to 4K 30 Hz
3D Hardward 3D graphics acceleration
Audio Support: MP3/WMA/AAC/WAV/OGG/AC3/DDP/TrueHD/DTS/DTS/HD/FLAC/APE
Picture Support: JPEG/BMP/GIF/PNG/TIFF
Resolution HDMI2.0 up to
[email protected]
Geekbox ports
1 HDMI 2.0 port
2 x USB Host
1 x OTG
1 x TF Card Slot
1 x RJ45
1 x DC Jack
2 x Antena
1 x MXMIII
Whats in the Box
1x GeekBox unit
1x IR Remote
1x USB power cable
1x USB Power Adapter
1x HDMI cable
1x Instruction Manual
Basic unboxing video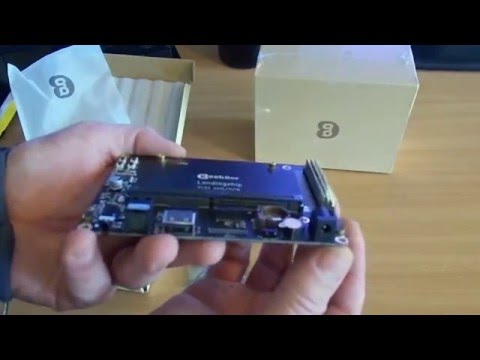 More info on the geekbox
here
Geekbox accessory's
here
Stay tuned more to come.