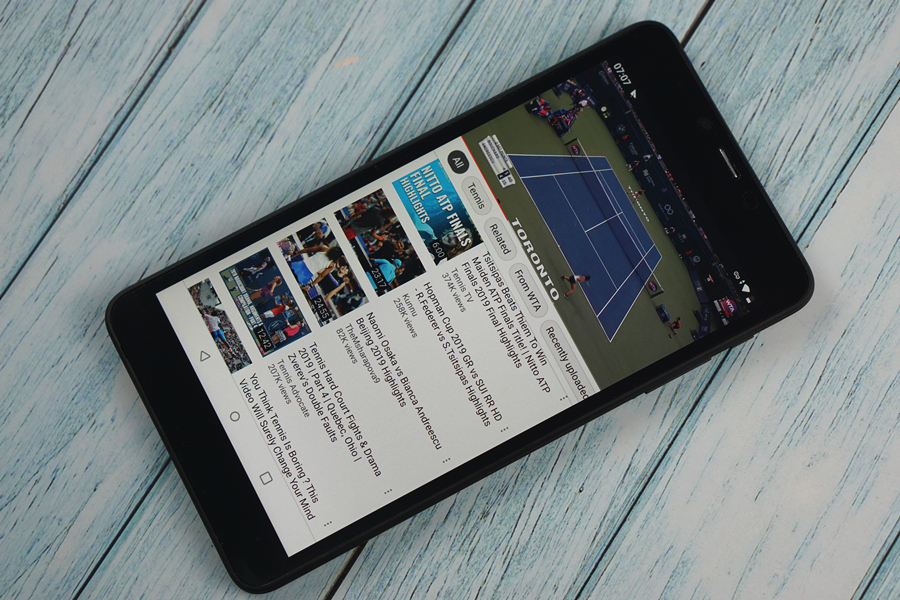 The good
Solid build quality.
IPS display.
USB-C port.
Low price.

The bad
The touchscreen isn't the most responsive.

Do small Android tablets still have a place in the world? They're not the trend they once were, and even Samsung — the one company making 7-inch tablets that sell in quantity — has stopped releasing smaller Android slates. The budget-friendly Galaxy Tab A, and the premium Galaxy Tab S6 released in 2019 are both 10.5-inch models. For other companies such as Huawei and Xiaomi, 8-inch is the new threshold for small tablets. It is not hard to see why, as 6.5-inch smartphones are becoming a norm, who still need a 7-inch tablet?

But Alldocube, a Chinese company known for making budget slates, still has faith in the smallest form of Android tablets. They recently released a super-cheap 7-inch tablet called the iPlay 7T, which comes with a Unisoc SC9832E processor, 2GB RAM, 16GB internal storage, 4G and phone functions, Android 9 Pie, AI and a price tag of just $69.99. Who is this tablet marketing towards? Are the specs enough for day-to-day use? Let's find out in this review.


Specs

Model: Alldocube iPlay 7T
Operating system: Android 9 Pie
Display: 7-inch IPS display (1280*720px)
Screen: 5-point multi-touch screen
Processor: Unisoc SC9832E (Quad 1.4GHz Cortex-A53 CPU, Mali-820MP1 GPU)
RAM: 2GB
ROM: 16GB, expandable with MicroSD card up to 256GB
Wi-Fi: 802.11 b/g/n 2.4GHz
Mobile Network: GSM, WCDMA, FDD-LTE, TDD-LTE
Bluetooth: Bluetooth 4.0
Positioning: GPS
Ports: USB-C port*1, 3.5mm audio jack*1, microSD card slot*1, SIM card slot*2
Battery: 2800mAh Li-Po battery
Size: 190*98*9.9mm
Weight: 224g
Retail Package: iPlay 7T tablet*1, USB-C cable*1, Manual*1, Wall charger*1
Retail Package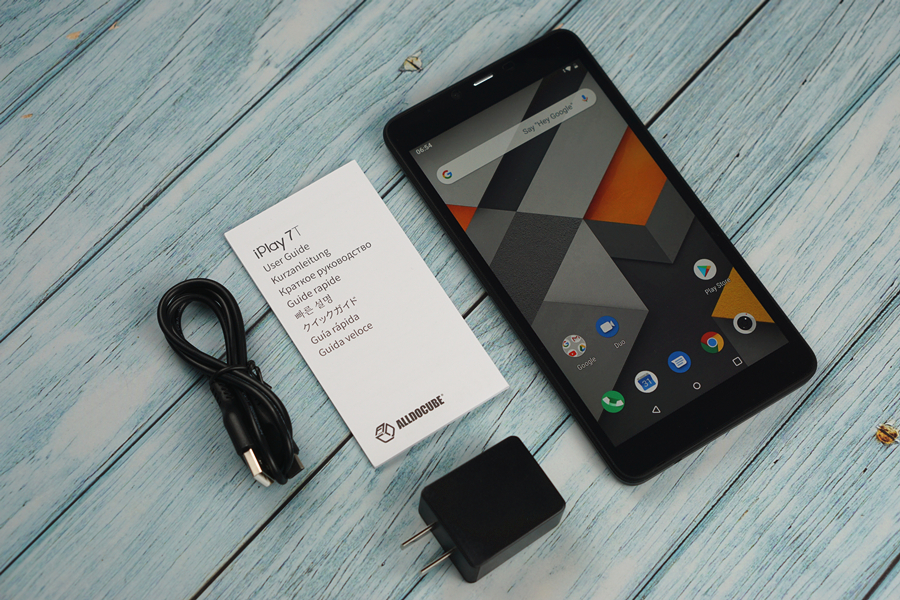 iPlay 7T tablet*1, USB-C cable*1, Manual*1, Wall charger*1
Design and Build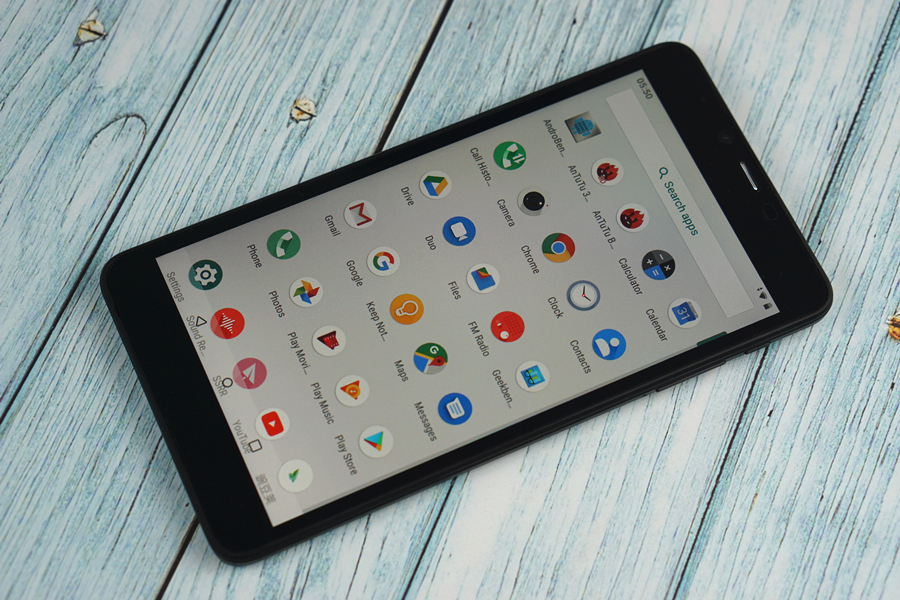 As can be expected, the iPlay 7T has a plastic chassis, which doesn't feel premium. Since it is matte black, the tablet doesn't look too cheap, either. With relatively small bezels on the left and right sides of the 7-inch display, the screen-to-body ratio of this device is actually quite decent, and you can easily hold it in one hand.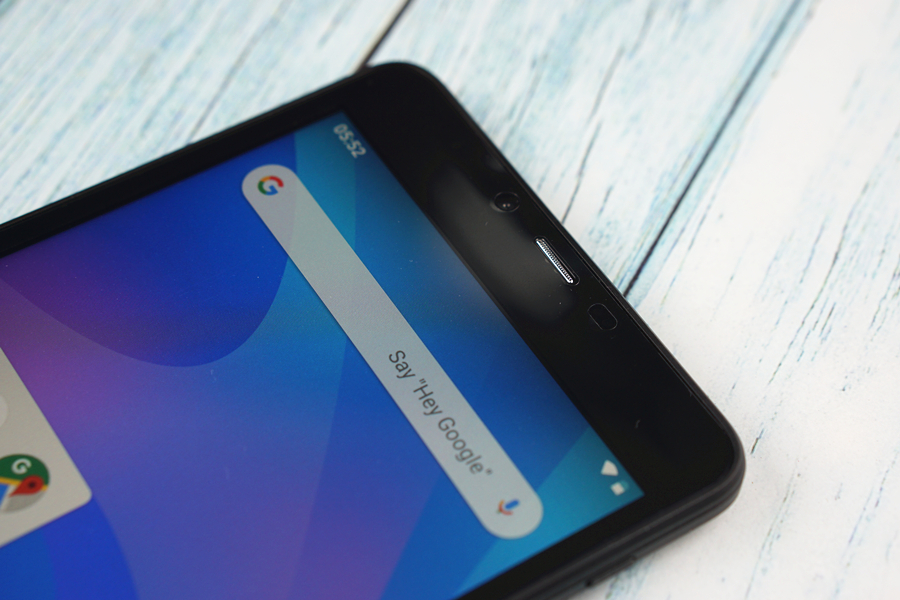 There are a VGA front-facing camera, an earpiece, and multiple sensors sitting above the display.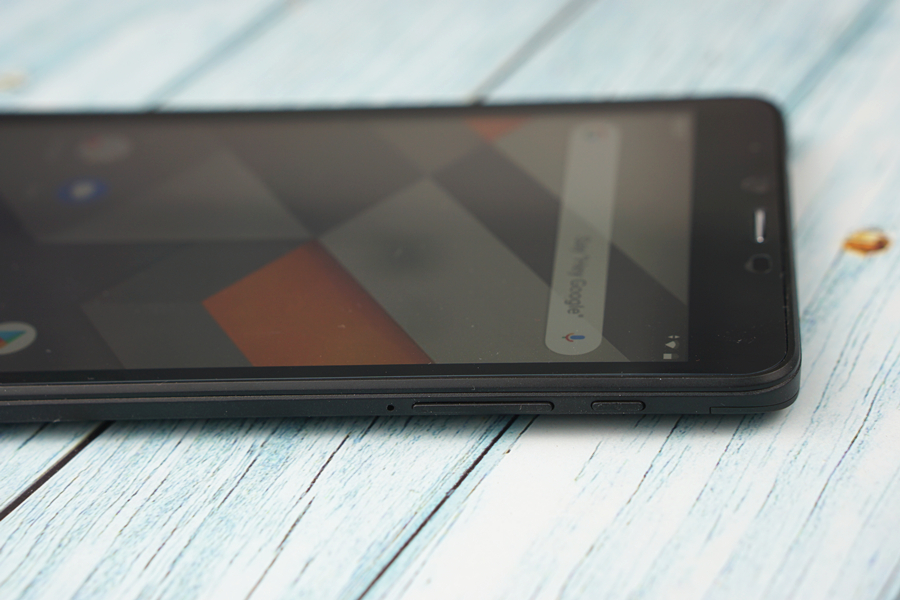 The power/standby key and the volume rocker are hosted on the right side. Both buttons have decent travel and rebound quickly.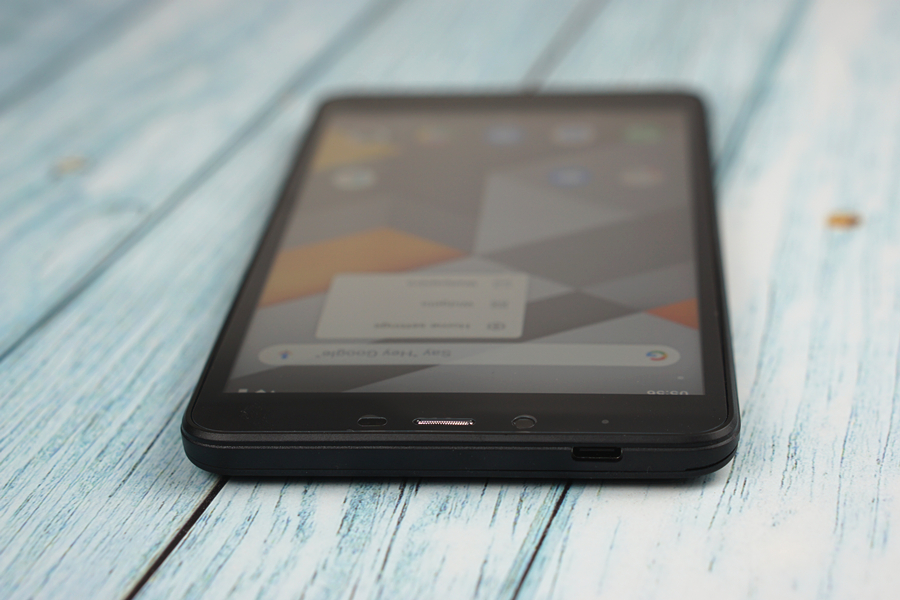 The top side plays host to a USB-C port. I was actually expecting a cheaper Micro USB port on such a budget device, so a Type-C port here is really a pleasant surprise. Well done, Alldocube!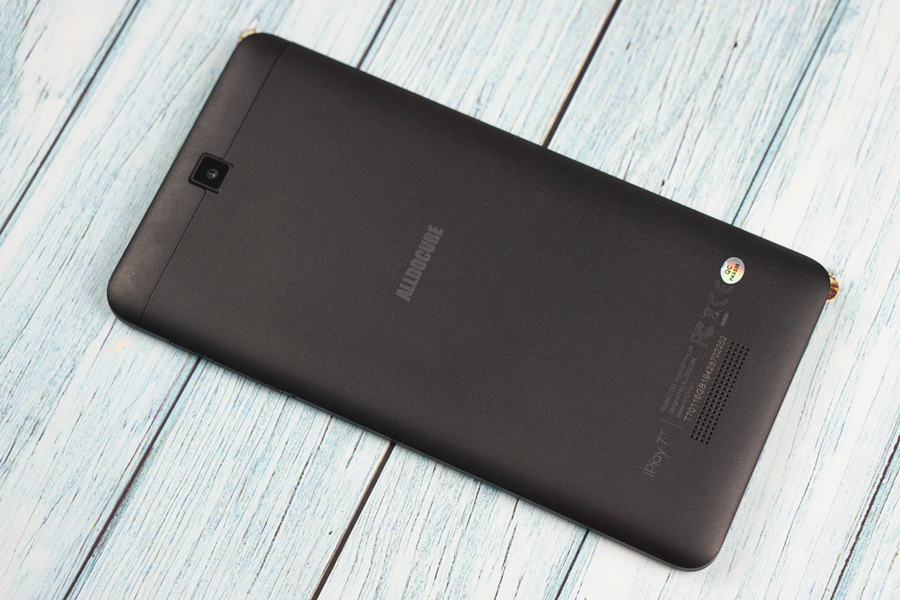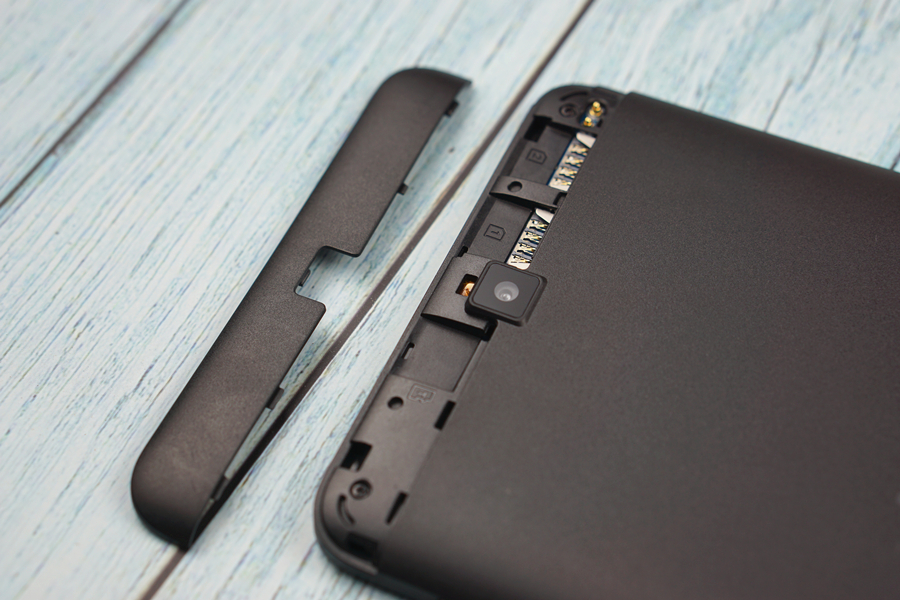 Opening the lid on the back side, you can find a microSD card slot and two SIM card slots.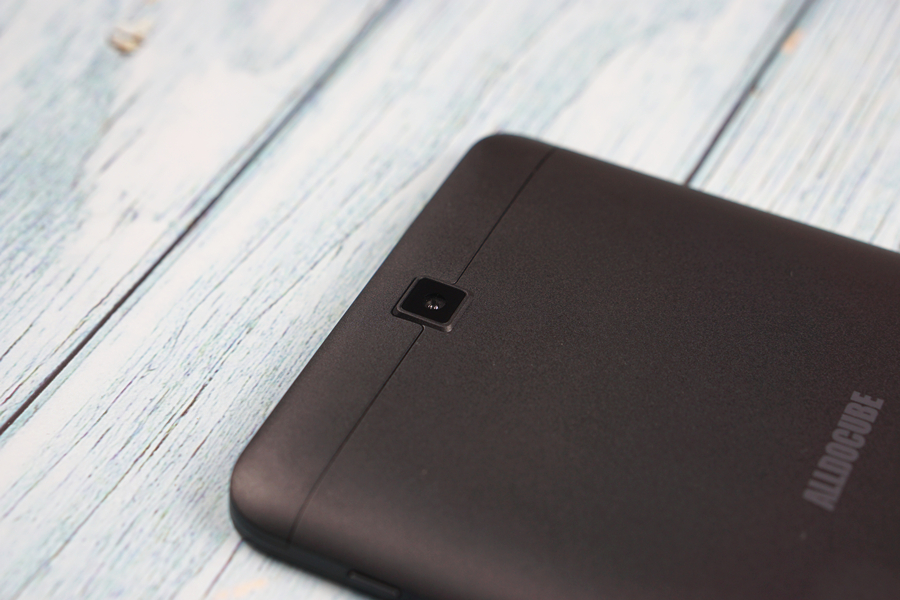 You can also find a 2MP camera on the rear side of the slate.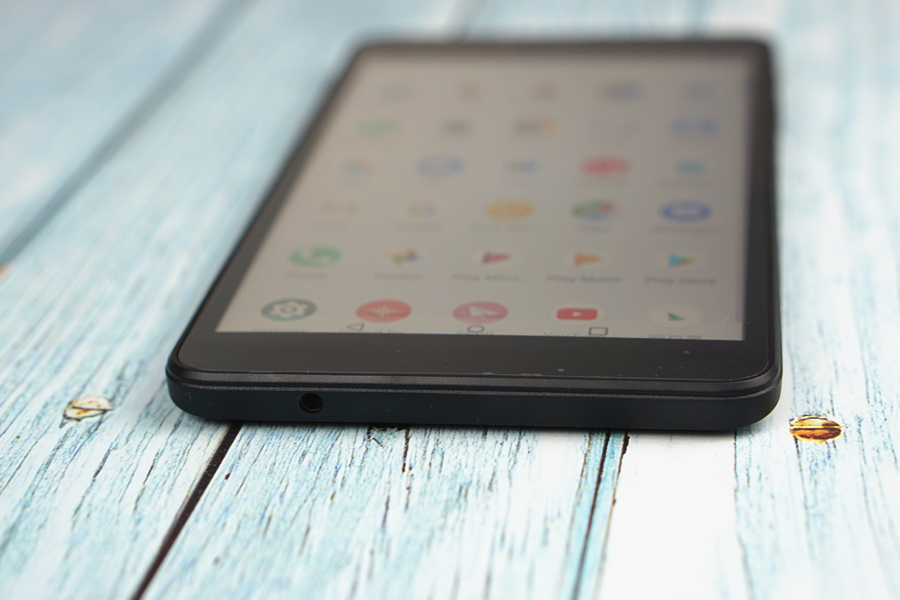 Finding a 3.5mm headphone jack on the bottom side of the slate is another nice surprise for me.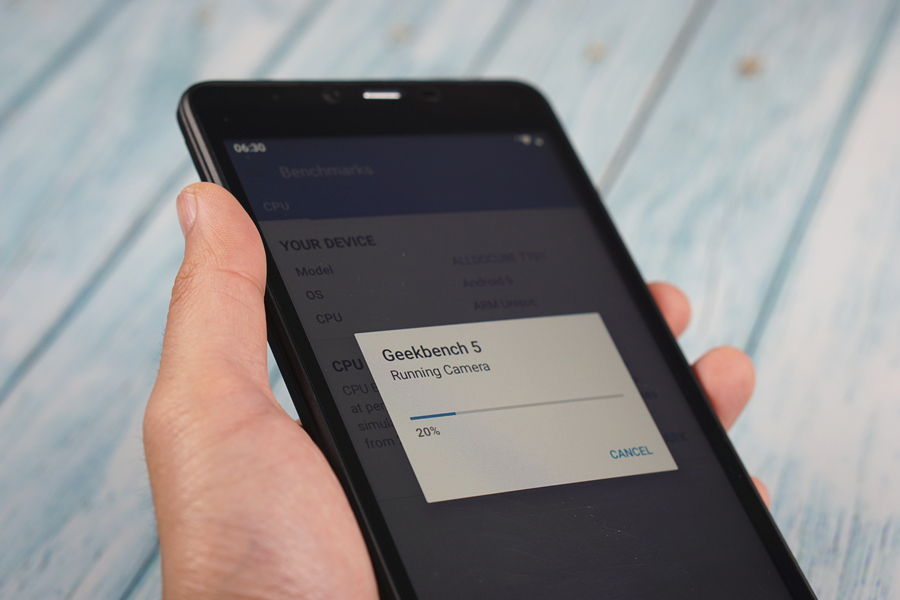 The tablet measures 190*98*9.9mm and weighs 224g. The build quality is decent, as the 7T feels quite robust in the hand. There're no ugly mold lines on the matte black plastic shell, either.
Screen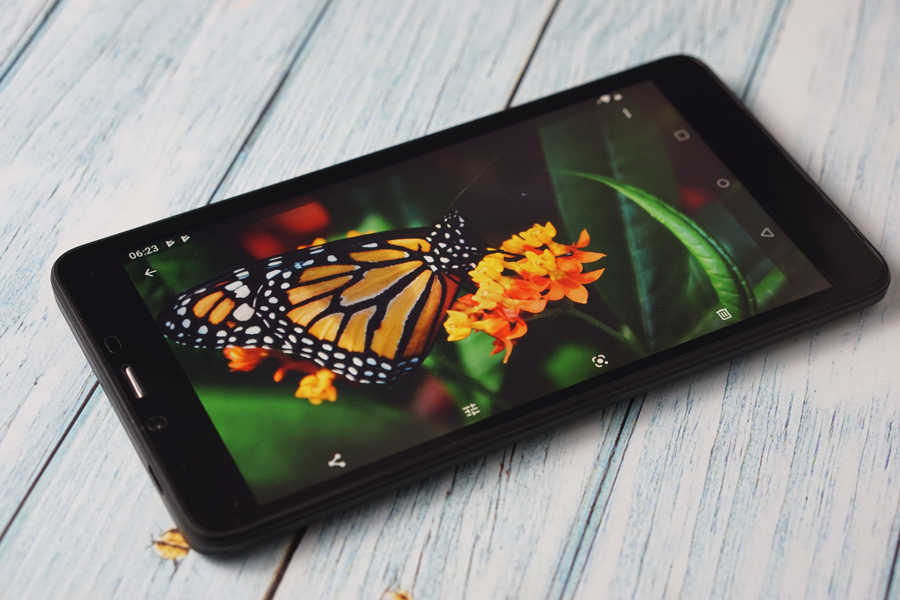 The 7T sports a 7-inch IPS display at the resolution of 1280*720. With a pixel density of 210 PPI, the screen is not particularly sharp, but it is still not easy to pick out individual pixels in everyday use. The colors are not the most accurate, as light colors tend to look a bit paler than we would have liked, but they are still way better than the colors on an average TN panel. The screen also offers decent brightness and amazing viewing angle, outdoor visibility is also good.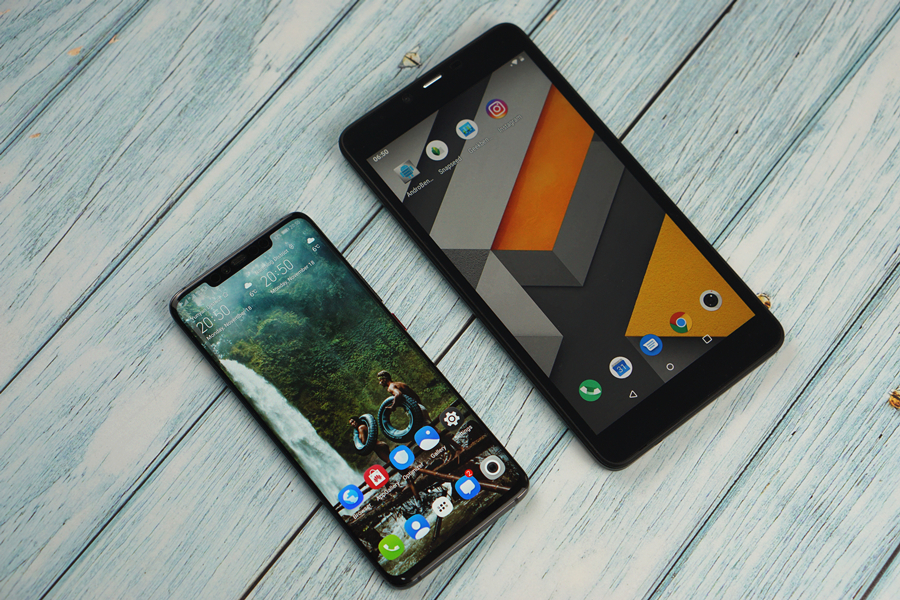 Being 7-inch, the iPlay 7T's display is still significantly larger than the Huawei Mate 20 Pro's 6.39-inch screen, although it carries far fewer pixels.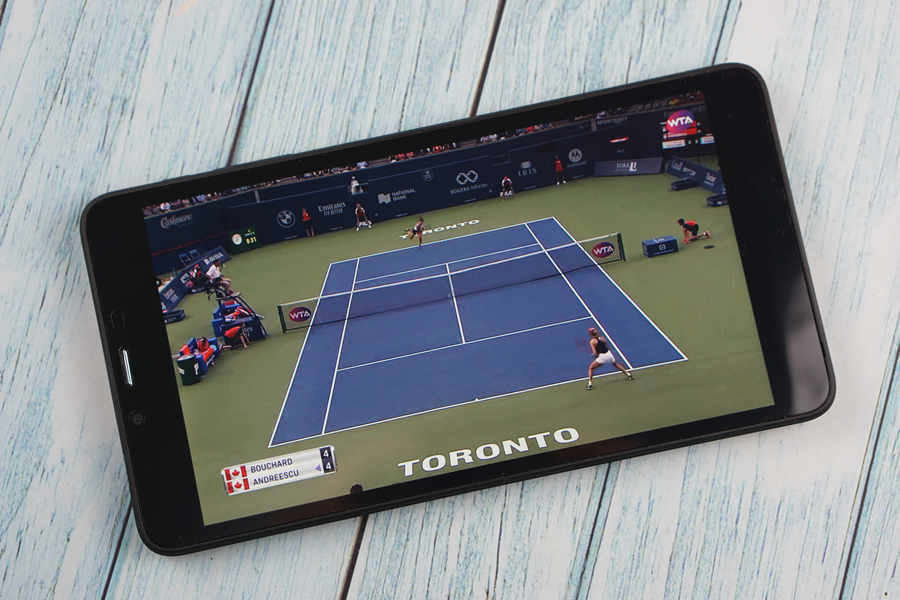 The 16:9 aspect ratio is ideal for watching videos, as most online clips can fill up the whole screen, without leaving black bars. But the 720P screen resolution means you won't be able to take full advantage of 1080P and 4K videos offered by YouTube or similar platforms.

The touchscreen is not the most responsive. Although every touch still registers, it just doesn't feel so smooth as the screens on our flagship smartphones.
Audio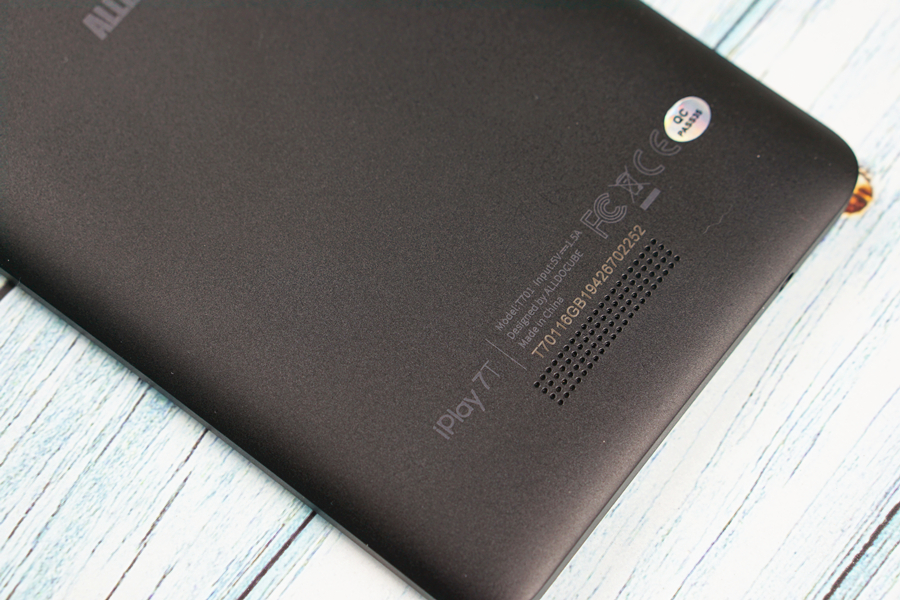 The built-in back-firing speaker of the 7T can get very loud. But the sound lacks texture and details, the treble tends to sound extremely harsh at the highest volume. Whenever I am listening to music or watching some serious videos, I need to have the Jabra Elite 65e wireless headphones in my ears.


Software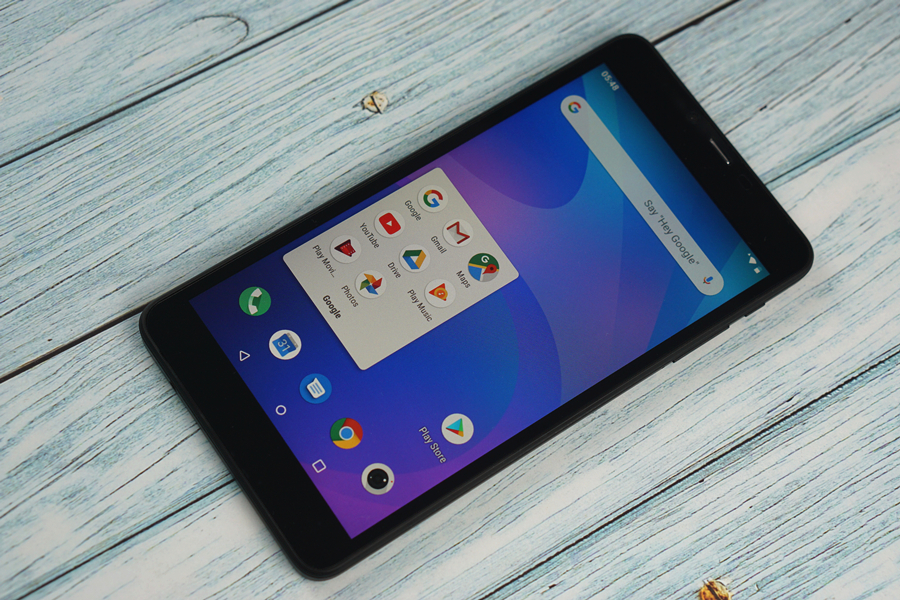 The iPlay 7T runs stock Android 9.0 Pie out of the box. Preinstalled apps have been kept to the minimum, but you still get a full suite of Google apps, including the must-have Gmail, Play Store, YouTube, Maps, etc.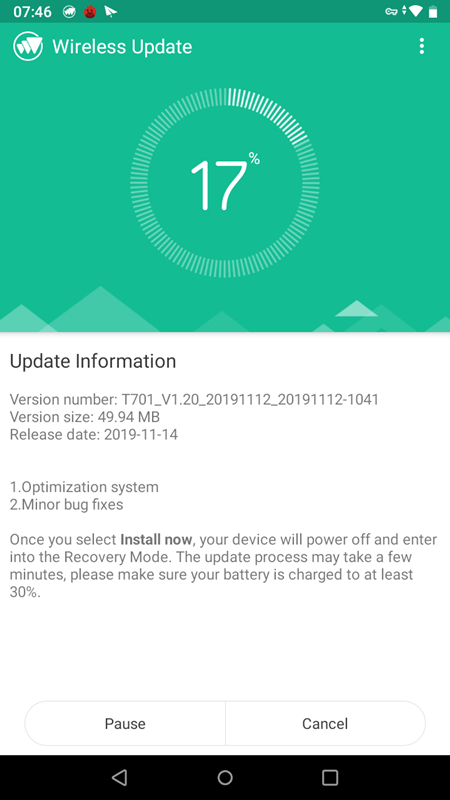 The tablet also supports OTA upgrade, which is ideal if you hate learning how to flash the firmware.
Performance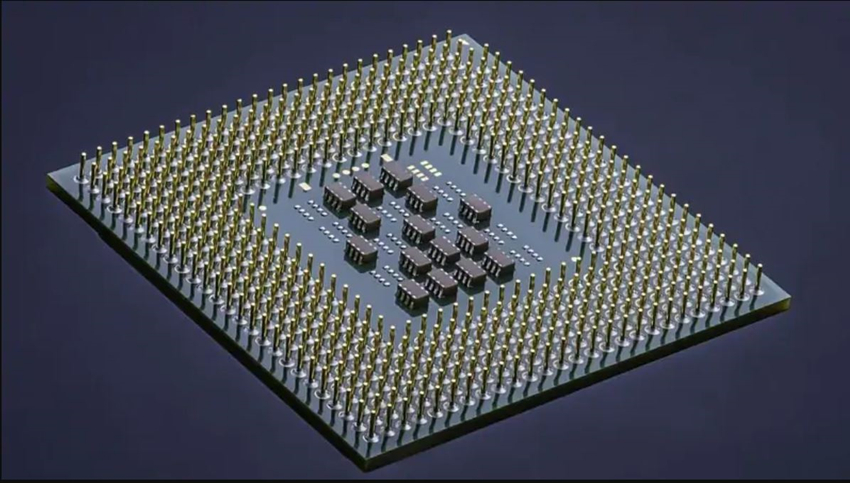 The 7T rocks a Unisoc SC9832E processor, which has a quad core CPU (4 Cortex-A53) running at 1.4Hz and Mali-T820MP1 GPU, and uses the 28nm HPC+ process. There's also 2GB RAM on board to take care of multi-tasking and 16GB internal storage for apps and files. Meizu also uses the same internals for their C9 smartphone, a model that gained a lot of popularity in the Indian market.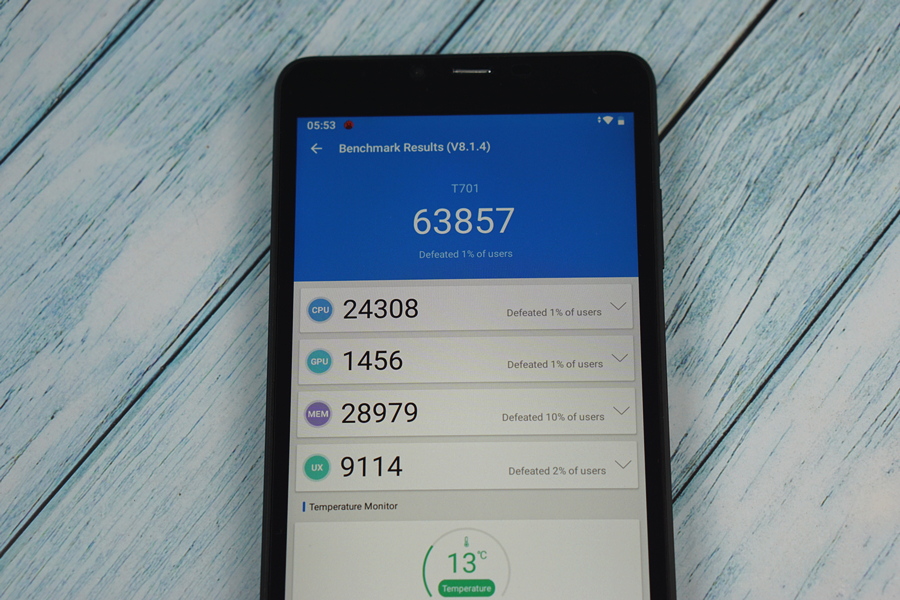 As expected, the slate is no benchmark king, as it only scored 63857 in Antutu V7.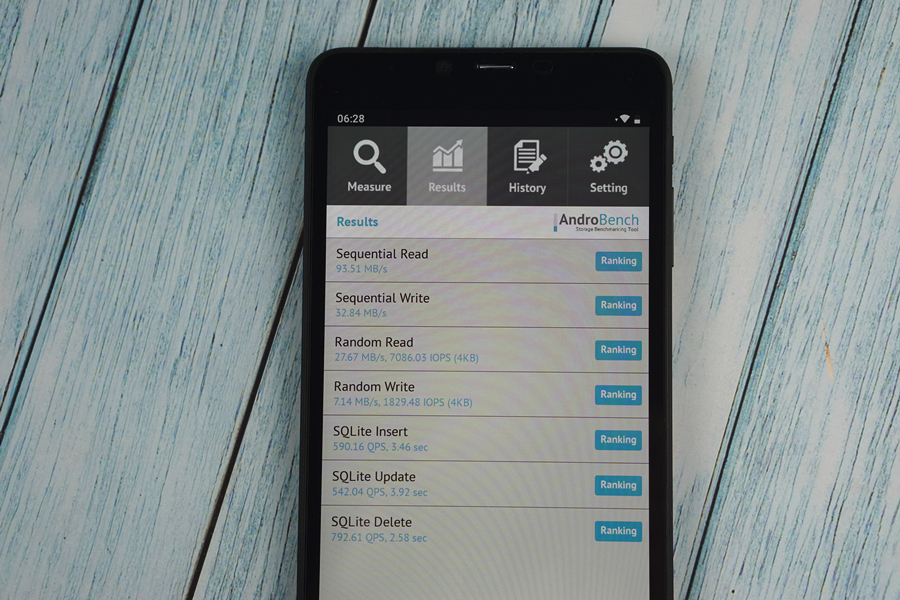 The eMMc storage isn't very fast, either. In the Androbench test, the sequential read and write speeds are respectively 93.51MB/s and 32.84MB/S.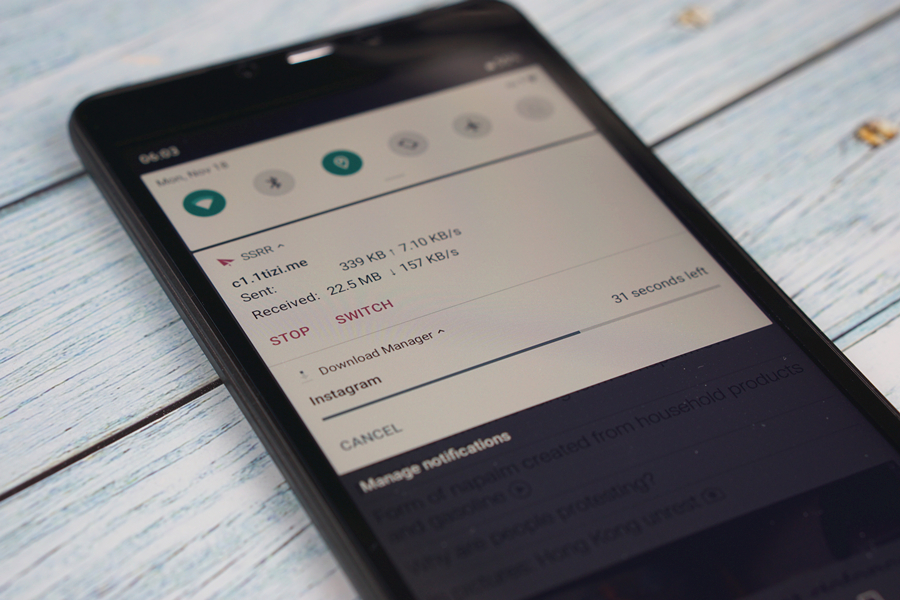 In the real-life use, the tablet is smooth if you don't stress it too much. We didn't experience frequent hiccups or delays when watching videos in the YouTube app, liking posts on Facebook and Instagram. But loading too many webpages in Chrome at the same time, or having too many big apps running in the background will result in stutters, delays and slower responses.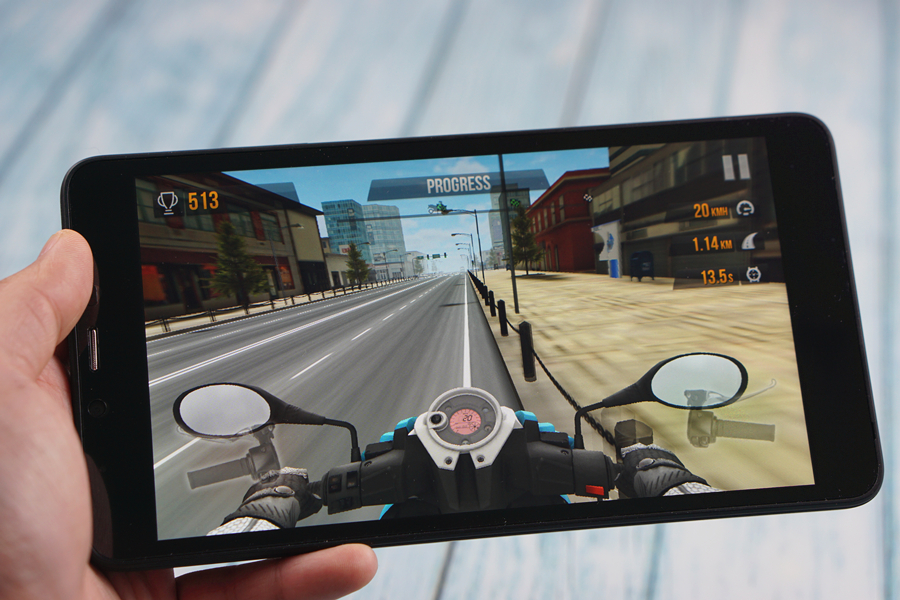 The device is also capable of running less demanding 3D games installed from Play Store at acceptable frame rates, but it is clearly not designed for intense gaming, as the less sensitive touchscreen and relatively weak GPU won't really guarantee you a smooth and enjoyable experience.
Connectivity
The 7T supports 802.11 b/g/n 2.4GHz WiFi, so it won't pick up 5GHz Wi-Fi hotspots. Wireless connection is generally stable, though. The device also supports 4G mobile networks and full phone functionalities, you can even hold it to your face to make phone calls, thanks to the built-in earpiece. There are also Bluetooth 4.0 and GPS on board whenever you need them.
Cameras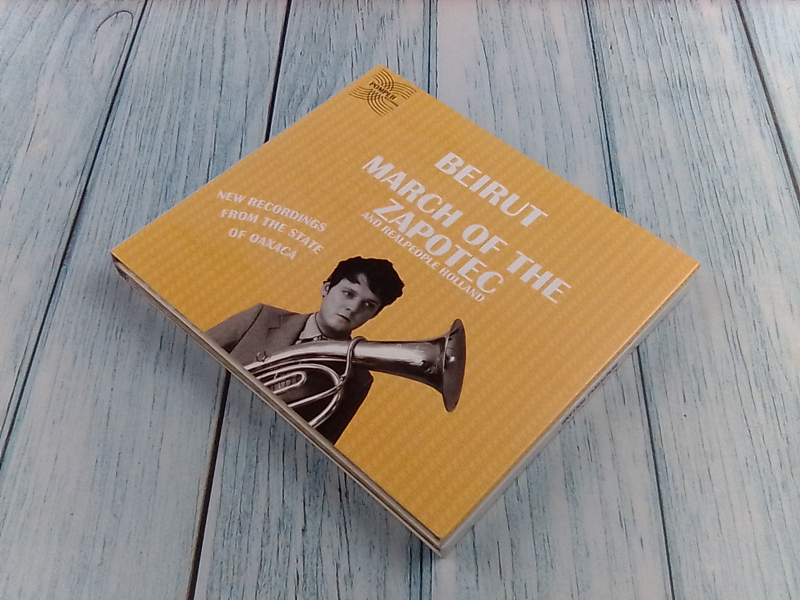 Both cameras on the 7T are sub-par in specs when compared to the lens found on modern budget smartphones. And it's highly unlikely the slate will ever be someone's primary camera. The main 2MP camera is capable of scanning QR codes, but the pictures it takes won't be used as Instagram material, unless you don't really care about what people think about your page. The front VGA camera can be useful for video-chatting when there's no phone or laptop within your reach, but you won't ever want to use it for selfies.
Battery Life
The slate only packs a 2800mAh cell, but still manages to give me around 5 hours of screen time on a full charge, thanks to the lower-resolution display and the less powerful CPU. Foraverage users like myself, it is a two-day tablet. But for intense media consumers, charging the slate on a daily basis is inevitable.
Verdict
There's not a lot to like about the Alldocube iPlay 7T, it is an entry-level tablet with the most basic specs. But there's not much to dislike about it, either. At $69.99, this slate offers as much as it could within the budget. It is a nice substitute for media consumption when we want to give our smartphones a rest, the 4G and full phone functionalities will also come in handy in the time of need. However, in a world where almost all phones pack 6-inch plus displays and fast charging, there's not much room left for a 7-inch tablet, even one with full phone functionalities to fit in.