Beelink BT3 Pro Mini PC - 4GB RAM + 64GB ROM Ethernet 1000Mbps Intel Atom x5 - Z8350 CPU
Hi folks,
This time my Review is for the
beelink BT3 Pro
a windows 10 TV box sent to me from Beelink.
Highlights
CPU: Intel Z8350, 1.92GHz, 64bit
GPU: Intel HD Graphics
4GB RAM
64GB eMMC ROM
Authorised Windows 10
USB 3.0 * 1 + USB 2.0 * 2
VGA: Support 1920*1080
Card reader: TF Card
Support the latest HEVC (H.265) decoding
Support 4K*2K Super HD video playback
WiFi: IEEE 802.11a/b/g/n/ac 2.4G + 5.8G
Bluetooth 4.0
Description:
(From webpage)
Beelink BT3 Pro mini PC comes with chipset Intel Atom x5 - Z8350 CPU, and it can provide you with smooth experience to watch the video or play games.
With USB 3.0 port, make the transmission faster than before. Its faster speed gives you higher working efficiency.
On the other hand, BT3 Pro is also the best choice for your family entertainment, you can have your family members play games or watch TV shows together.
Main features
:
- Powerful processor
Equipped with Intel Atom x5 - Z8350 CPU which is advanced in image processing and computing. Its high machine configuration gives you ultra-fast running speed and smooth image processing performance. With the HDMI 2.0 data output, it makes sure you can enjoy 4K x 2K even 3D HD movies.
- Advanced operation system
Support the fast and powerful Win 10 operation system. Perfect for working, watching TV and playing games. Rapid, stable configuration coupled with the highly Win 10. Support dual-screen, reduce the waiting time, improve your work efficiency. Say goodbye to the system freezing and buffering.
-
Convenient to use
Support multiple connections such as Ethernet 1000Mbps, standard RJ 45, Bluetooth 4.0 and 2.4 / 5.8GHz WiFi. It is very easy to install, as soon as you plug in the power supply and connect the box to your WiFi or else way, you can watch whatever you like. Users can surf the Internet with browsers and have a communication with the world through kinds of APPs, like YouTube, SKYPE video call, MSN, facebook, also the hot films and TV shows can be searched at any time.
- Practical multi-media player
A practical home streaming media player, feel free to enjoy all your favorite movies, sports shows, and entertainment programs. And you can also save the games, movies and TV shows you like, support the SD card extended to 128GB ( not included ).
Performance parameter
:
- Work environment: 5 - 35 Deg.C, 30 - 90 percent humidity
- Storage environment: -20 - 60 Deg.C, 10 - 90 percent humidity
Some internal photos
The BT3 Pro comes with 4GB DDR3 RAM, and 64GB ROM,Intel Atom x5-z8350 Processor(2M Cache,Upto 1.92Ghz) built in wi-fi module,Bluetooth 4.0 & usb 3.0 support.Iv been playing around with this for just over a week now & i have to say im very immpressed with it The device is fast and does what it should.The main plus for me is being able to pick wether to use the VGA or the HDMI output both work as they should.
Ports and locations
On the front of the BT3 Pro is nothing but the LED indecator,
On the right hand side is a full sized SD card slot & 2 USB ports not forgetting some vents
On the left hand side is the VGA port
On the rear is the power button,12vDC power port,USB3 port,HDMI port,RJ45 port,3.5mm headphone port, a reset button and a few more vents.
On the underside of the device is more vents and the 4 rubber feet to stop it sliding around the desktop.
Setup
On the first boot of the BT3 Pro Took me to the windows setup, language product key etc etc (No need to enter a windows key here) just skip it for now then you will find it gets fully activated after the setup is compleat.I then got notified that there was a windows update so i let that run, That Took over an hour to update and now i have the latest Windows Version 1703 Build 15063.413
DEVICE
My BT3 PRO is now showing around 41.5GB of free space in windows after all the updates.
A quick look at the BT3 PRO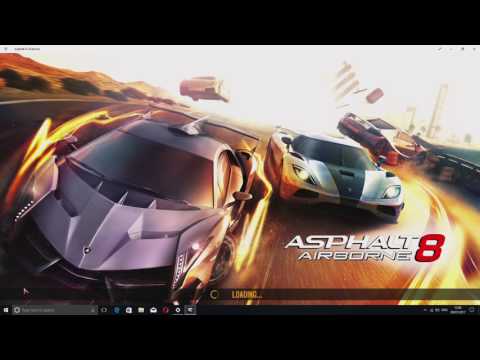 External box temps after 1 hour of gaming
What works
64GB & 128GB sd works
128GB USB Stick
Samsung 1TB unpowered HD works
Tronsmart Mars G01 Gamepad works
Logitech c270 webcam works
The boot time on the BT3 PRO is around 25 seconds & that takes you straight to the main windows screen where your ready to go.The BT3 PRO has plenty of venterlation holes & with all the testing iv done the device has only ever got warm never hot.I think this is down to the nice sized heatsink thats fitted to the PCB.
The Beelink BT3 Pro is a all plastic square box with venterlation holes, Also a extra large aluminum heatsink on top of the PCB, Giving it a good chance to keep the unit cool
Some tech stuff
Antutu
CPU Z
Crystal disc
WIFI
ABOUT
Double Driver Back up
https://mega.nz/#!8fJyQKKJ!s-pn7afM6...mEci7opG_ENRNY
Bios back up
https://mega.nz/#!0PYQQThA!YoFoPFd3l...eB3Ovi7k6iKsis
Basic unboxing video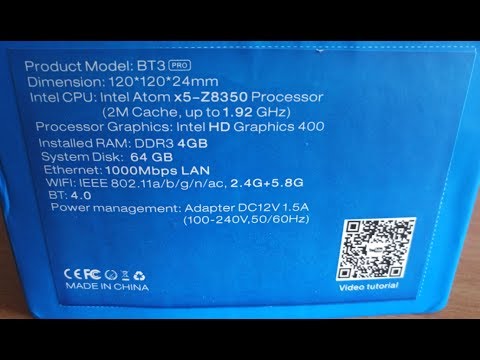 Whats in the box
1 x Beelink BT3 Pro Mini PC
1 x Power adaptor
1 x instruction manual
2 x HDMI Cable (1 short,1 long)
1 x Vesa mount to mount onto TV