Amlogic S922X / Android 9.0 / 4GB LPDDR4 + 64GB ROM / Support 2.4G Voice Remote Control / 4K 60fps / 2.4G + 5.8G WiFi / 1000Mbps / USB3.0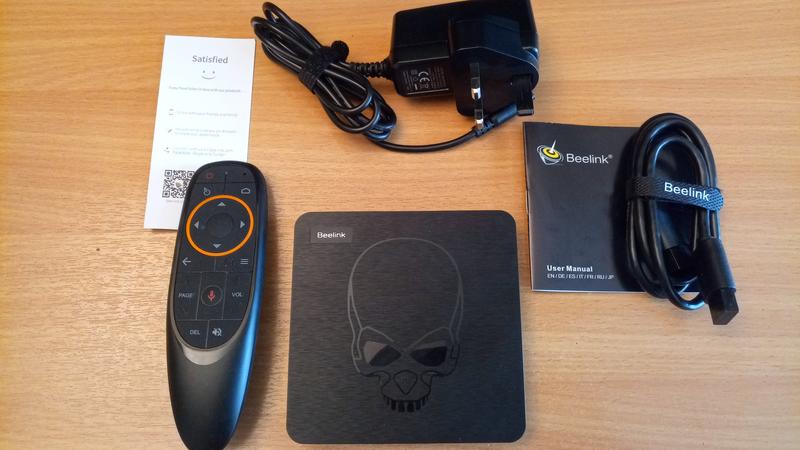 Quick Facts
Android 9.0 operation system
Amlogic S922X, quad-core ARM Cortex-A73 and dual-core ARM Cortex-A53 processor
4GB LPDDR4, support high-definition video display smoothly
64GB storage allows for massive software download
Support 2.4G voice remote control Air mouse
Support 4K 60fps
2.4GHz + 5.8GHz, dual WiFi antenna design, stronger WiFi signal and transfer speed
LAN 1000Mbps
2 x USB3.0 interface
Hi Guys,
Another Tv box to take a look at today,The all new Beelink GT King a Amlogic S922x powered TV box.This is the first S922x Device iv got my hands on and so far i love it. The Beelink GT King im testing is the 4/64GB version that should be ample room for most users,Running Android 9.0 out the box,Also good news as there is both top and bottom bars in the UI.Iv been using this box for the past week and its doing everything i need with super fast boot up & all apps load nice and quick.I was expecting the box to get rather hot but no no no the device remains cool in all my tests.
Outside box Temp was 36.9c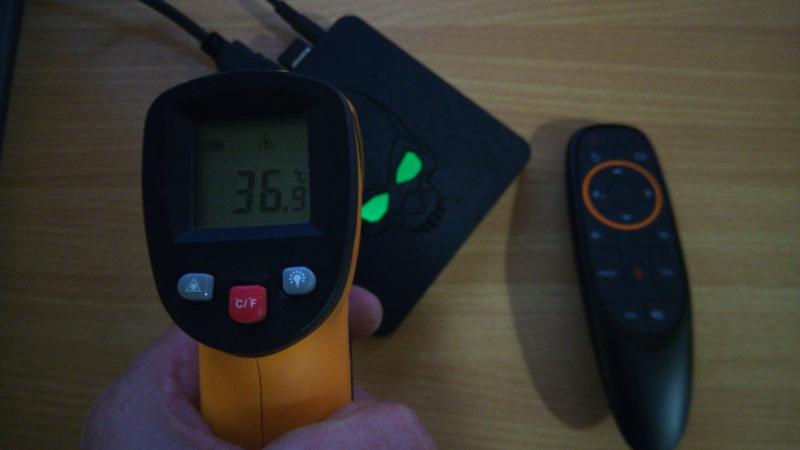 Info From Webpage
Amlogic S922X, GT King has 4GB LPDDR4 RAM and 64GB eMMC Storage, using Android 9.0 operating system. Amlogic S922X SoC is equipped for a six cores including Quad-Core Arm Cortex A73 and Dual-Core Cortex A53.equipped a Mali-G52 MP4 GPU.
HDMI 2.1 SPDIF AV HDMI, 2.1 support higher video resolutions and faster refresh rates including 4K75Hz for immersive viewing and smooth fast-action detail.support HDMI HDCP 2.2 and HDMI 3D video formats.In addition, it support connect SPDIF and AV interface.
Expandable Storage, It has 2 USB 3.0 and 1 USB 2.0 port, support storage space expansion, support connect USB Mechanical Hard Disk 2.5/3.5inch 4TB Storage, equipped with 1 TF Card slot, and support TF card storage expansion.
Net Work and Voice Remote Control, RJ45 interface support 1000Mbps LAN, supports 2T2R WiFi 2.4+5.8GHz. support BT 4.1, which has stronger anti-interference, and faster connection speed, and more transmission efficiency than BT4.0.Come with a voice remote control and a USB receiver?Cit can connect different devices.
Quality after-sales service, If you are not satisfied, you can return it within 1 month after purchase. If you have any questions about GT King TV box, please contact seller or Beelink after-sales service team. You can also visit the official website of Beelink to learn about the latest news of beelink products.
Looks and feel
It comes with just the one launcher installed.The Standered Beelink tv box launcher.
The device itself is a small square tv box with a skull on the top thats eyes glow up green.The GT King has no rubber Pads on the bottom so it does slide arond the desk a bit.,The whole underside has no holes for Venterlation.It has 2 full sized USB3 ports one USB2,Micro SD card slot,HDMI port,Power input,AV port,RJ45 port & a Spdf port.There is a recovery button hidden behind the bottom case.
Home screen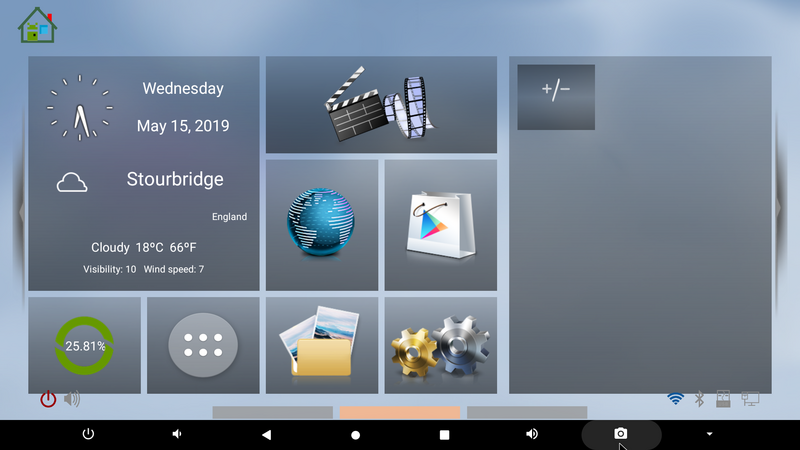 App Draw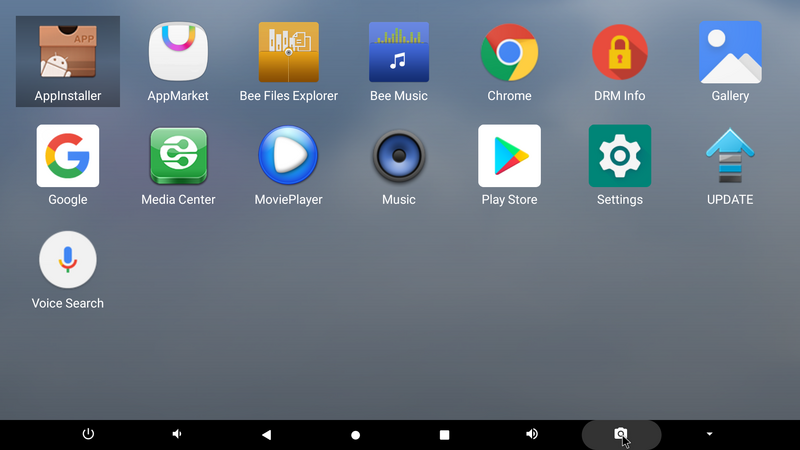 I was impressed to see the unit comes with a Airmouse with a voice search function.Not many TV boxs come with a airmouse and its a big pluss for me as i never use the standered IR remote's that come with most TV boxs.The Voice search works as it should and is very handy.Now for the Airmouse side of things The remote with this box takes some getting used to as its very fast or im slowing down.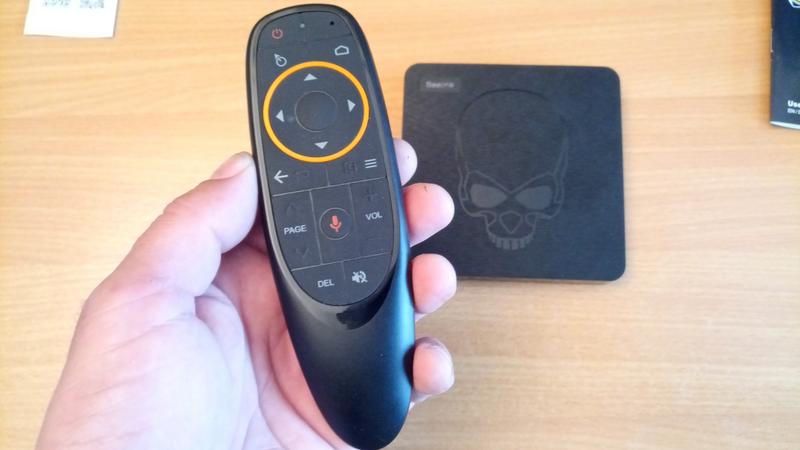 Lets take a look at the Device
External ports and connections
2 x USB 3.0 port
1 x USB 2.0 port
1 x HDMI port
1 x RJ45 port
1 x SPDIF port
1 x AV port
1 x TF card slot
1 x DC in port
Top of the Beelink Gt King
Bottom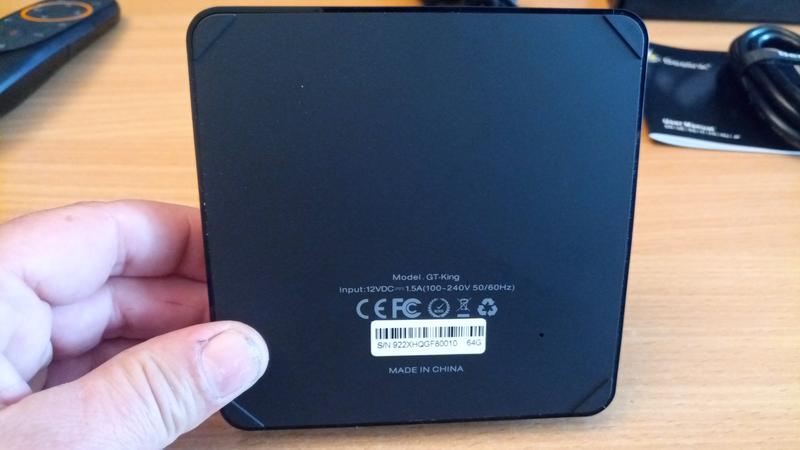 Rear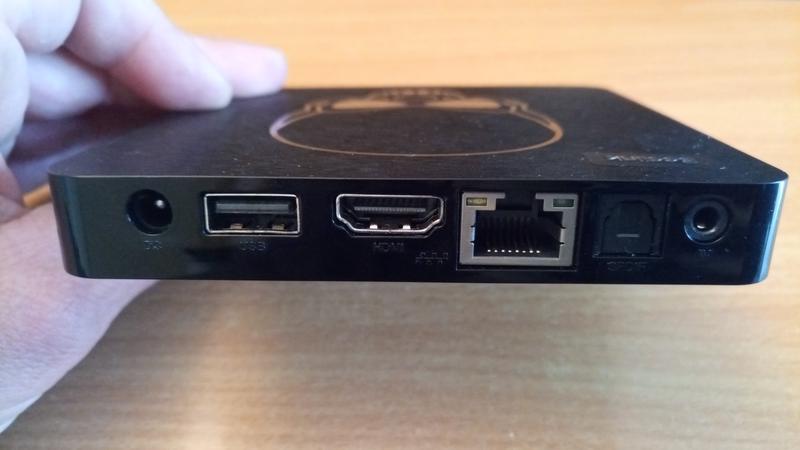 And the left hand side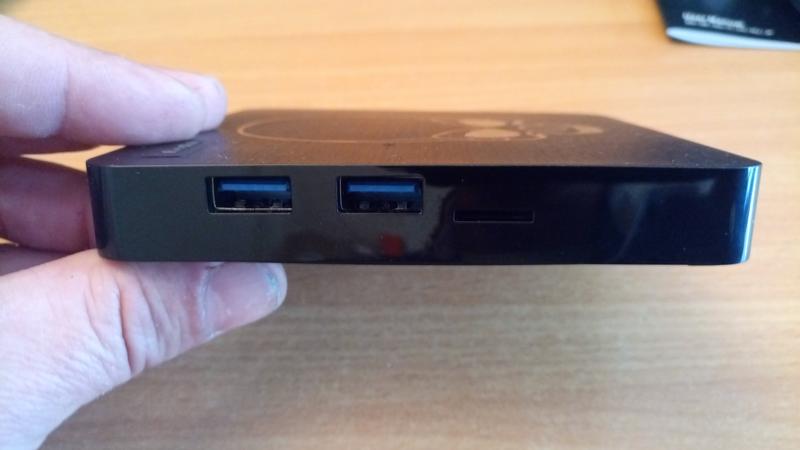 Some internal Photos
No screws to remove just unclip the bottom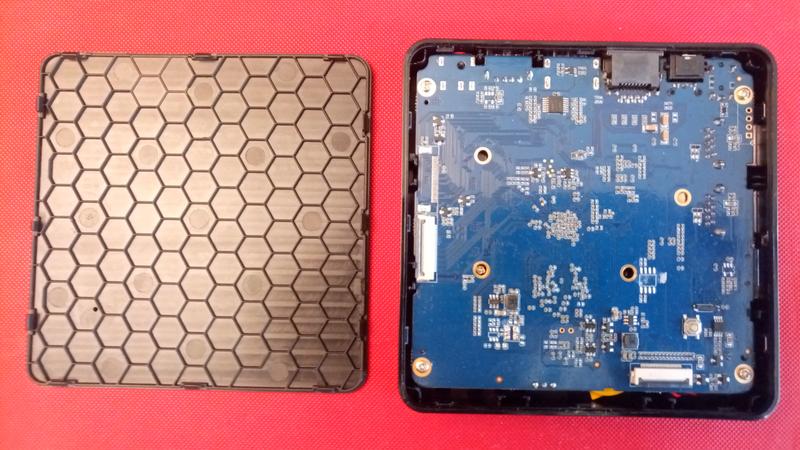 Just 4 screws to remove the PCB from the case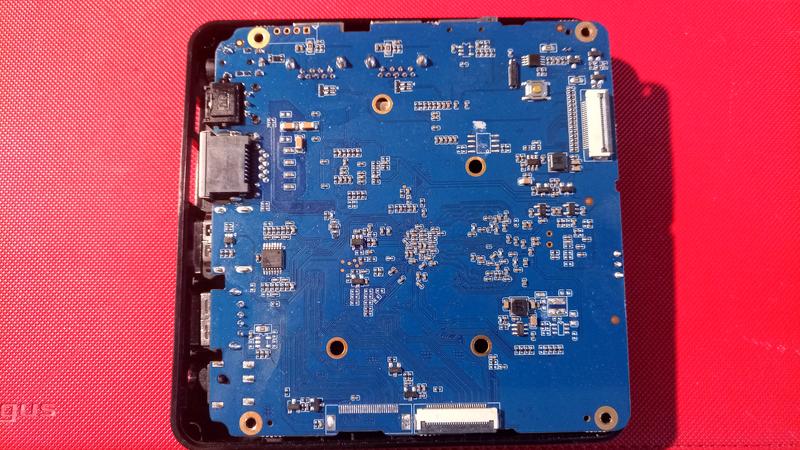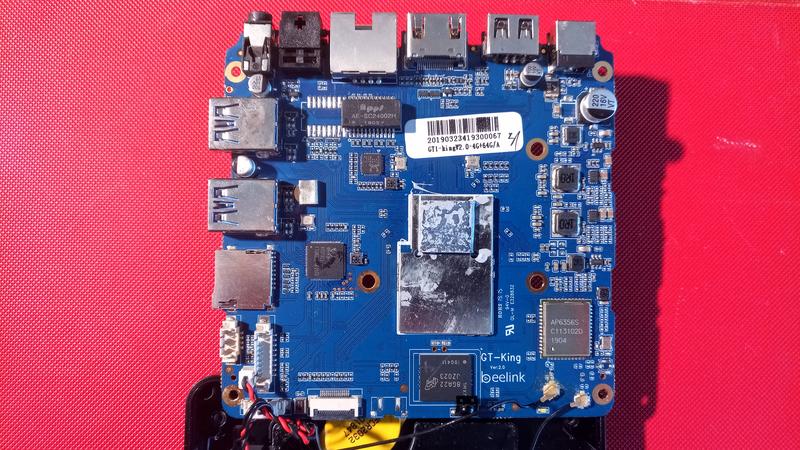 Large slab of metal as the heatsink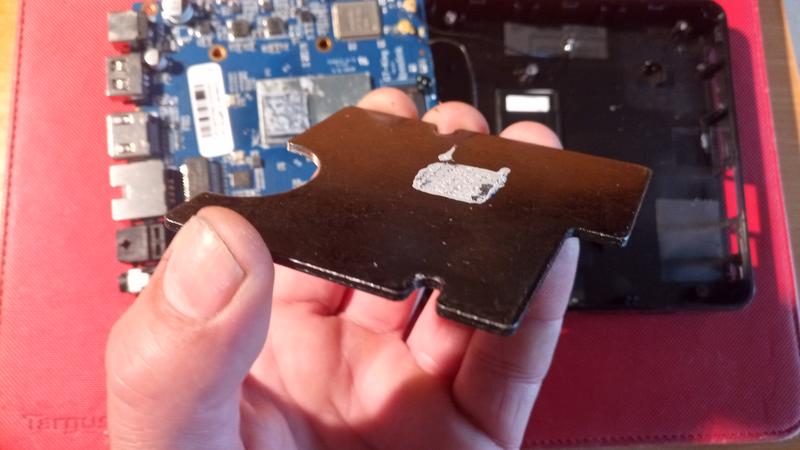 Under the heatsink is the battery and the LED module
for the Skull eyes
[url=https://postimages.org/]
[/url
Recovery Button via a pin hole in the bottom case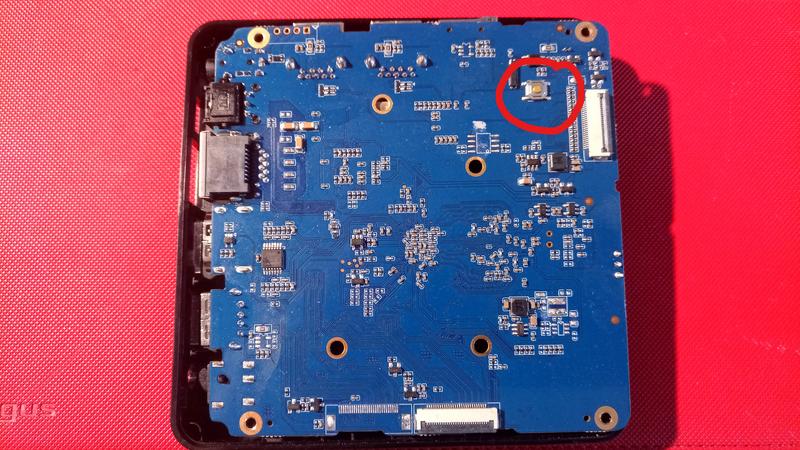 Some tech info
Antutu bench mark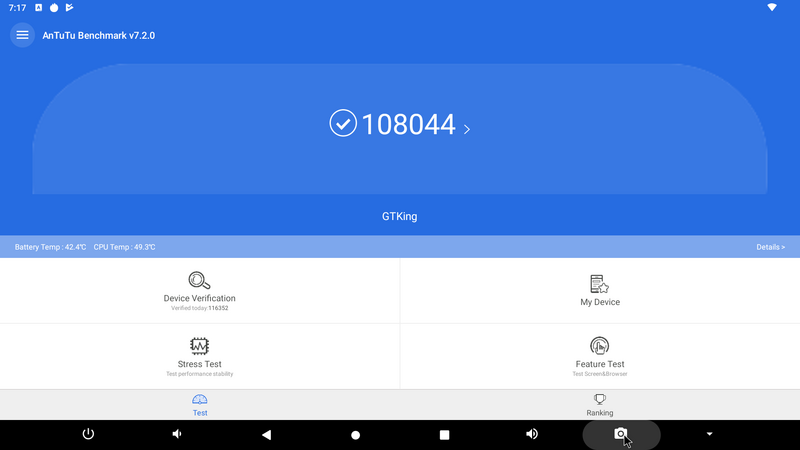 CPU Z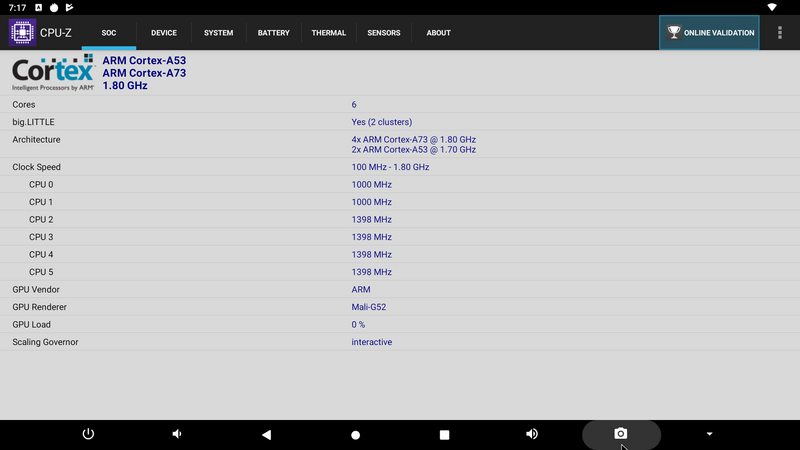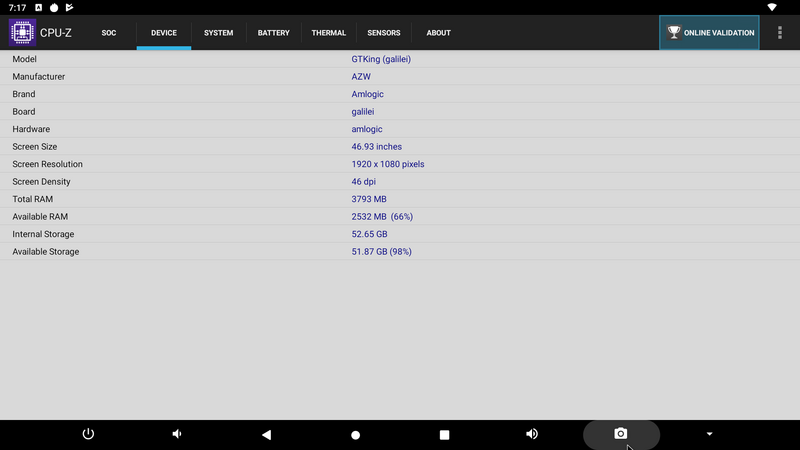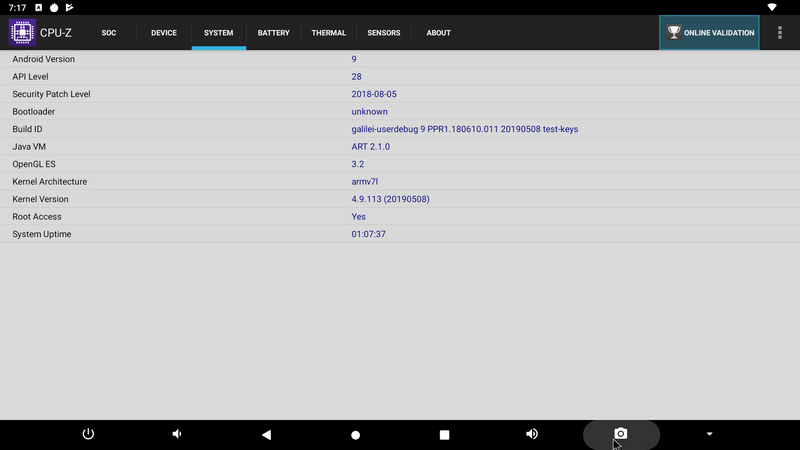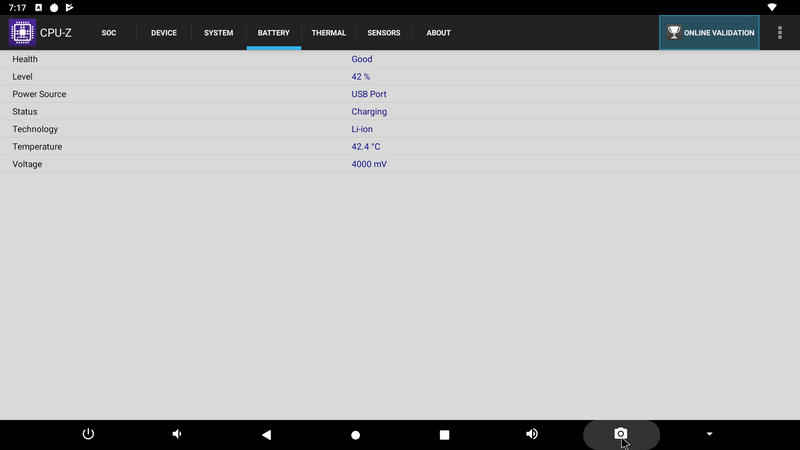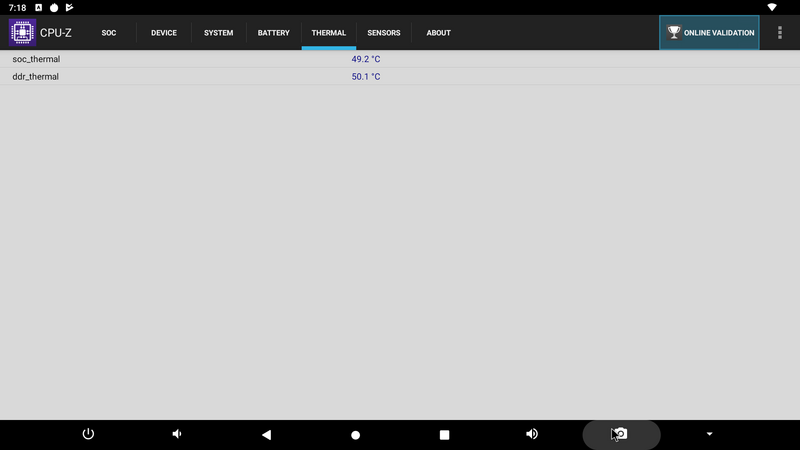 Antutu Video Tester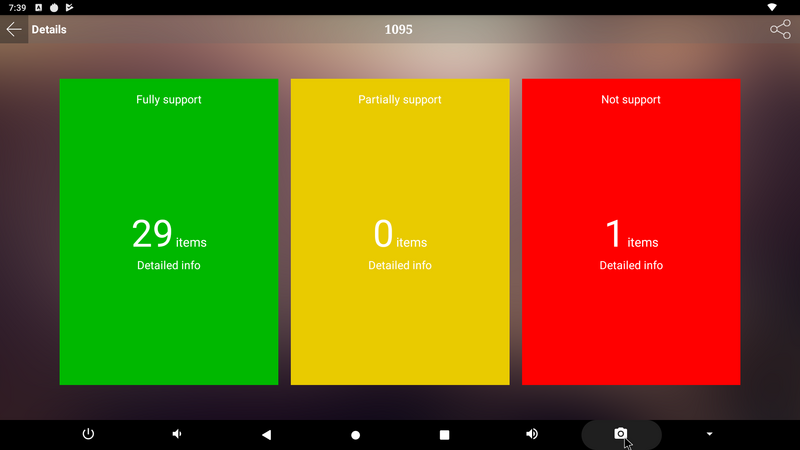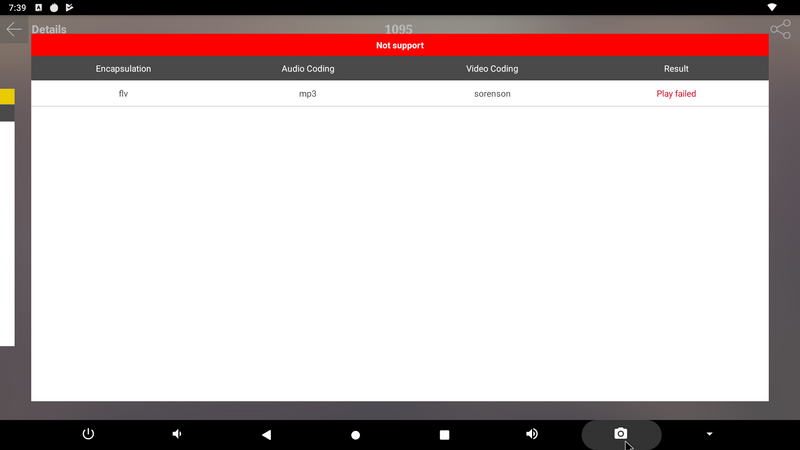 DRM
The next test was to get the device as hot as i could with a CPU Throttling Test and a Temp overlay.Iv been using the unit all day playing games and different tests ect then i ran the Throttling Test for 15 min.In this test the temps went up to 68c (Showing 61c)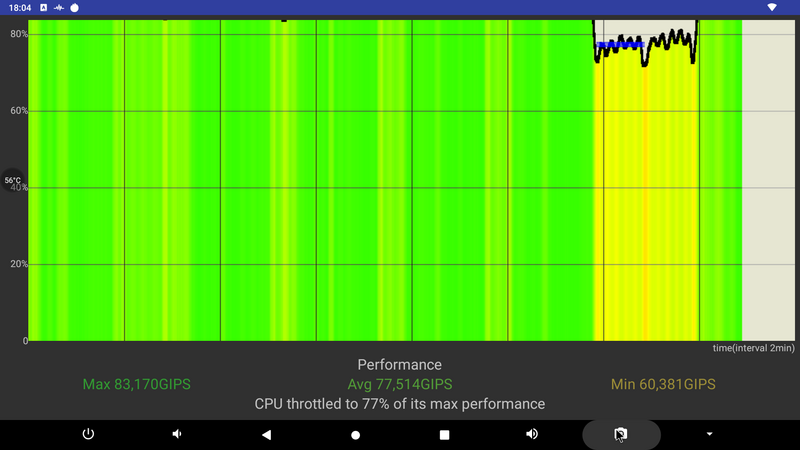 Games testing
Beach buggy blitz (Works)
Ashpalt 8 loads and plays perfect
Sixaxis app (dont work)
Other info
Logitech c230 webcam Dont work
Sixaxis app (Dont work)
Samsung 1TB external HD (Works)
Tronsmart Mars G01 gamepad (Works)
32GB micro SD card (Works)
HDMI CEC (Works well for me)
Rooted
Firmware Beelink GT King
GT-King fw 20190509
SD Card:
https://beelink-my.sharepoint.com/:f:/g/personal/firmwareservice_beelink_onmicrosoft_com/Ei2oYKQXeCRDtGTRp8FFmLQBhDxgRoGRylLMooSspTrlKQ?e=g Mr8FX
USB:
https://beelink-my.sharepoint.com/:u:/g/personal/firmwareservice_beelink_onmicrosoft_com/EXqz0yXzTPxNm14zwqPoEGgBL1gkssSj66GhXSAAeccINQ?e=d SLmJX
USB Burning tool
https://drive.google.com/file/d/1KDpxJYr7Et4WmPwPzCHpGLHGXpF-MjhC/edit
1. Download USB burning tool 2.1.7.0
2. Open USB burning tool and click "File" at the top left of the program
2. Click import image then select the GTKing_901k0_20190509 file
4. Once the firmware has loaded click the "Start" button in the burning tool
5. Remove all USB's and anything plugged into your device
6. Power on the box and as soon as you see the green eyes light up, plug in USB 2 on the rear and Connect one side of the Male to Male USB cable to the other to a USB port of your PC.
7. Wait until the progress bar reaches 100%, then click the "Stop" button and reconnect your device to your TV.
Beelink GTKing Interface Diagram
https://1drv.ms/w/s!Ao_JehDJrCShkVCZT5Ggbpg2zfJD
Beelink GTKing's open source SDK
https://beelink.oss-cn-hongkong.aliyuncs.com/TV%20box/GT-King/SDK/GT-King_SDK. Tar.gz
Unboxing Video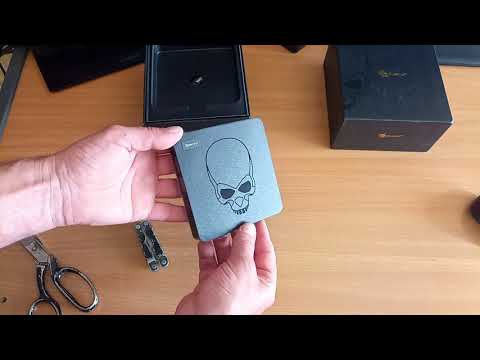 Beelink GT King Ui and some tests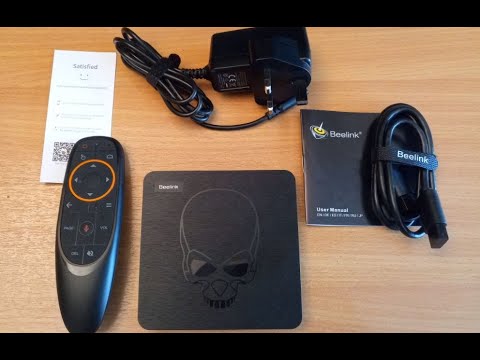 Whats in the box
1 x TV Box
1 x Air remote with Voice Control
1 x HDMI Cable
1 x 12v 1.5A Power Adapter
1 x English Manual
Get yours from
Geekbuying
https://www.geekbuying.com/item/Beelink-GT-King-Amlogic-S922X-Android-9-4GB-64GB-TV-Box-416147.html
Gearbest
https://www.gearbest.com/tv-box/pp_009608757058.html
And Amazon (Although not in stock yet in some amazon shops)
DE
www.amazon.de/dp/B077L8SVLB
UK
www.amazon.co.uk/dp/B07G9ZFSZR
IT
www.amazon.it/dp/B077L8SVLB
FR
www.amazon.fr/dp/B077L8SVLB