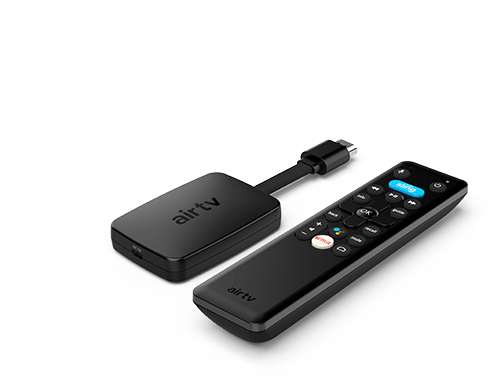 Found Something Interesting....
A new device made to Google's specification for their new "Operator Tier" class of devices, which is to help grow the AndroidTV platform, Google did all the leg work picking SoC vendors and OEM manufactures to introduce a spec build that Content Vendors can purchase, customize, and release products in new markets in short time frames with fully Google' certified devices. Kind of reminds me of Nexus phones, Google spec'd those devices then shopped around for OEM's to build it, this time they had the device built and are pushing platforms like SlingTV to purchase, customize, and distribute with AndroidTV. Sidenote, TiVo is suppose to release a $50 tv dongle next year and it reportedly is this exact same device with the exception of TiVo branding, software, and unique remote.
News report:
https://www.fiercevideo.com/tech/goo...-for-operators
Info from official website:
Buy an AirTV Mini $79.99 (only for U.S. customers)
AirTV Mini lets you add Sling to any TV in your home. Stream your favorite content and streaming services all in one place wherever you are.
Want free TV?
Simply add an
AirTV
to a Mini and get local channels on any connected TV and enjoy sports, news and major events without monthly fees.
Built for Sling: Enjoy Sling on any connected device.
4K Capable: Take advantage of your 4K TV with AirTV Mini.
Google Play: Enjoy access to thousands of apps like Netflix, YouTube and more
Local Channels: Connect an
AirTV
and an HD antenna to access local channels on any TV. *
AirTV
required
FREE Shipping​​
30-day money back guarantee
1 year parts warranty
Hardware
Connectivity 802.11 b/g/n/a/ac 2.4G/5G 2T2R Wi-Fi
Memory 2GB DDR4 RAM and 8GB eMMC Flash
Graphics ARM Mali-G31 MP2 GPU
Power DC Power Adapter 5V/1.0A
Video Resolution 480i/p, 576i/p, 720p, 1080i/p and 4Kx2K
Connections
HDMI HDMI CEC
Power DC Power Adapter 5V/1.0
Software
Digital Assistant Built-in Google Assistant
Wireless Video Chromecast Built-in
Video Compression HDMI CEC, MPEG2/MPEG-4 H.264/AVC, H.265/HEVC 4K UHD video decoding
Bluetooth Yes Bluetooth 4.2
WiFi Support 802.11 b/g/n/a/ac 2.4G/5G 2T2R Wi-Fi
What you'll need to be able to use device:
Broadband Internet access with WiFi for streaming
HDMI-enabled TV
***Promo Alert:
Receive a $25 credit toward a Sling™ subscription with the purchase of an AirTV. Offer can be used with new or an existing subscription. Expires 12/31/20.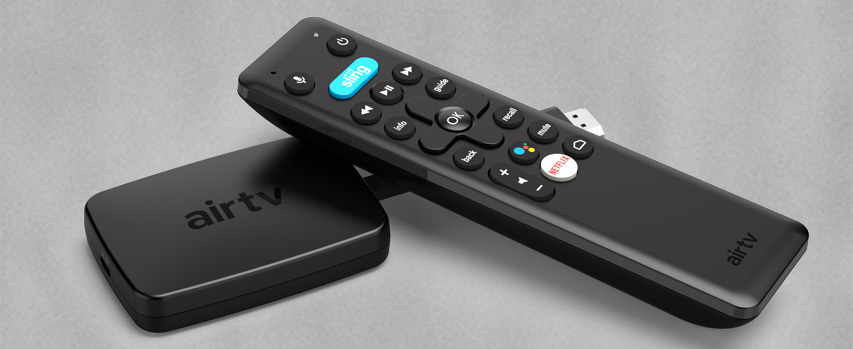 ​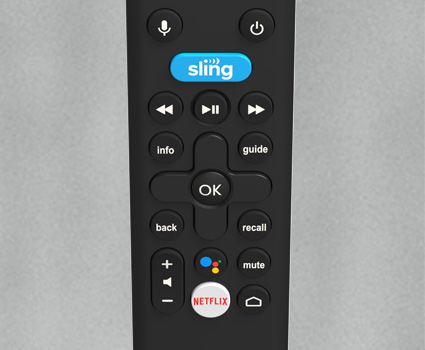 ​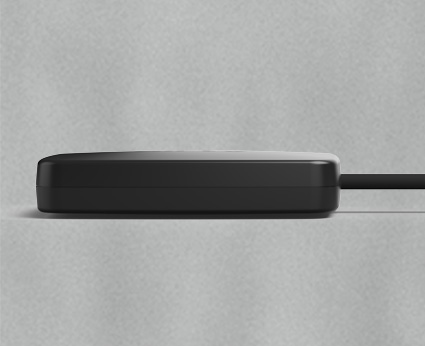 ​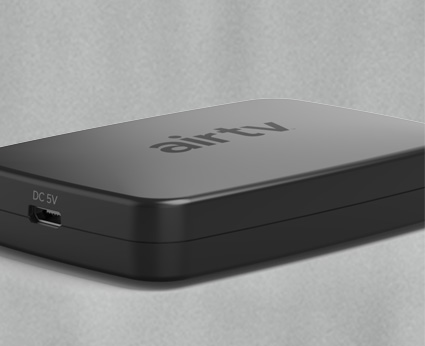 ​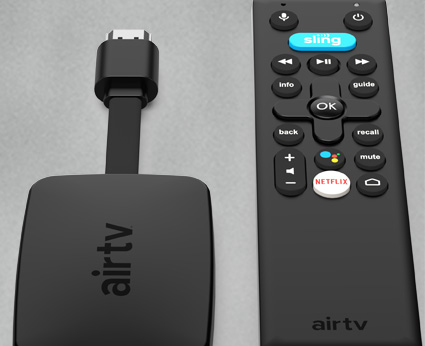 ​
Review Video: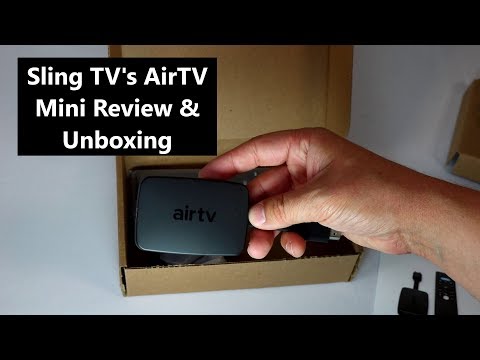 Official Website for Purchase:
https://www.airtv.net/products/airtv_mini/
Amazon:
https://www.amazon.com/dp/B07W94Z2PS/?coliid=I16SDWKRV9P42R&colid=2SEHF9WQVO39G &amp ;psc=1&ref_=lv_ov_lig_dp_it
Dish AirTV Mini
SPECIFICATIONS from AndroidTV Guide blog:
*Data based on third party sources (official brands websites, certification websites, articles, etc)
Pay TV Provider | Dish
Service | Sling TV
Model | AirTV Mini
Year | 2019
Broadcast | IPTV / OTT
Country | USA
Manufacturer | SEI Robotics
Remote | Universal Electronics 'Denali'
Code name | SEI400DN / kunlun
Android TV | 9.0
SoC | Amlogic S905Y2
CPU | Quad-core 1.8 GHz (ARM Cortex-A53)
GPU | ARM Mali-G31
RAM | 2GB
Storage | 8GB
Benchmark | Geekbench
Manual | PDF