Technical Specs
Operating System: Dual operating system – Ubuntu 14.10 + Android KitKat 4.4.2
Chipset: Rockchip RK3288
CPU: Quad Core, 1.8GHz, Cortex-A17
GPU: Mali-T764
Memory: 2GB/4GB
Internal Storage: 16GB/32GB + Micro SD card slot (up to 32GB)
Connectivity: Dual band WiFi, 802.11 a/b/g/n/ac, 2.4GHz, Gigabit Ethernet, Bluetooth 4.0
Audio/Video Output: HDMI, SP-DIF, 3.5mm Audio
NEWS:
CNX-software:
Ugoos UT3S is an Update to UT3 Android & Ubuntu TV Box with a Fan
GIZCHINA:
UGOOS UT3S now on sale for $120, comes with RK3288 quad-core CPU and 2GB RAM
Androidpc:
UGOOS UT3S Smart TV Box with Linux and Android on board
Convictech:
Preview of the Ugoos UT3S, an Ubuntu TV Box
Enjoyphoneblog:
Android + Linux en el TV-Box UGOOS UT3S
Pcexpert-blog:
UGOOS UT3S: mini-pc con dual boot Ubuntu e Android
Guideitech :
Ugoos UT3S il Box Android dual boot con 4GB di RAM
Review:
Hdblog:
Ugoos UT3S (Android e Linux): la recensione di HDblog
FreakTab Moderator Review :
FreakTab Moderator Review
Hometheatrelife:
UGOOS UT3S Impressions
China-gadgets:
Ugoos UT3S TV-Box mit 4K & Android und Ubuntu mit One-Klick Boot ab 104,44€
Hwtecnologia:
Recensione Ugoos UT3S: Android e Linux su un unico dispositivo!
Firmware:
Firmware para TV-Box Ugoos UT3S Dual Boot Android y Linux (15-03-2015)
UGOOS UT3S 2.0.6 Official Firmware Problem
UGOOS UT3/UT3S/UM3 official linux firmwaries (v0.3.0 15.03.2015)
DOWNLOAD LATEST DUALBOOT UBUNTU & ANDROID KITKAT 4.4.2 STOCK FIRMWARE FOR UGOOS UT3 / UT3S / UM3 TV BOXES
Youtube:
HDblog: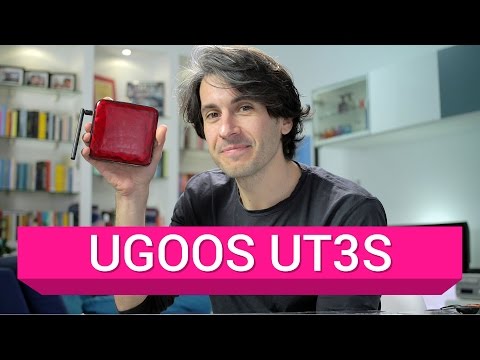 UGOOS UT3S Unboxing: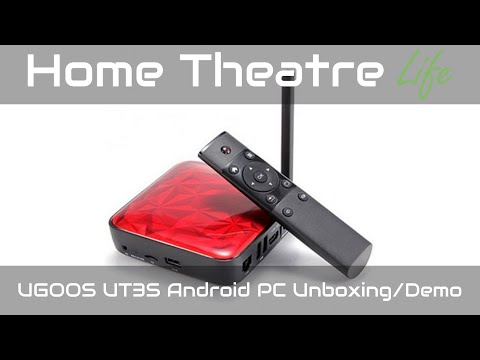 Price:
If you're interested in getting one for yourself, GearBest are currently offering them in the 2GB/16GB and 4GB/32GB variants. Use our exclusive coupon "
UT3S
" to get the
UGOOS UT3S
models for $110.99 and $151.12 respectively.