Ugoos has announced the release of the UT3+ with HDMI input record and PIP.
From the Ugoos
blog
.
Full firmware image for the UT3
+
available
here
.
NOTE
This firmware is only for the
UT3+
, not for the UT3 or UT3S. While I imagine this firmware will work on UT3(S) models, some features specific to those models may not work, largely related to HDMI Input function. This firmware is labeled UGOOS_UT3PLUS_V3.0.7. It appears to be 3.0.7 with additions to handle HDMI Input record and PIP functions. The UT3+ uses a different chip to handle HDMI Input than the UT3 does.
Build number is dated 20160708.162212 release-keys.
UT3+ HDMI input record dialog...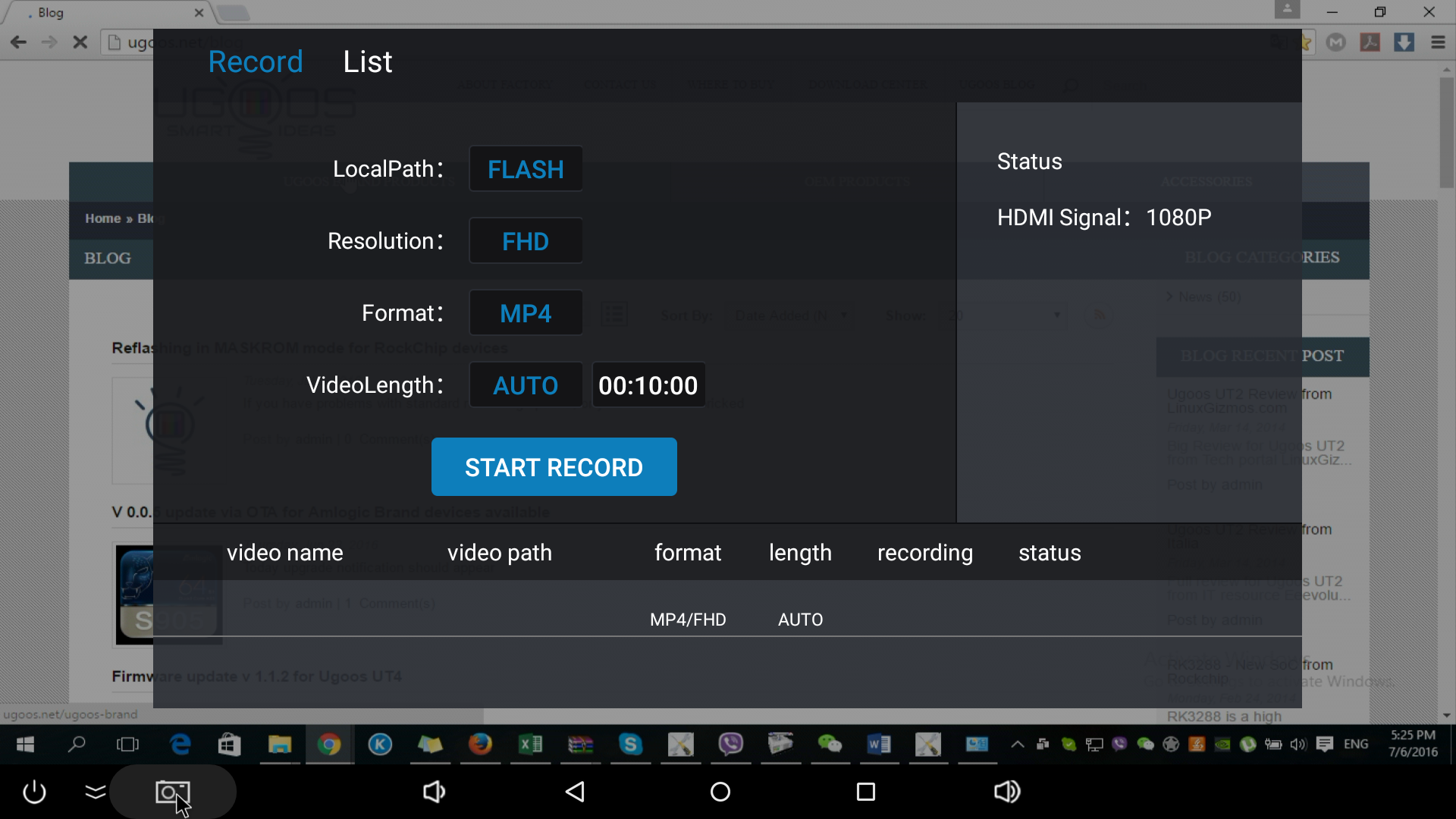 UT3+ PIP function...