Current latest update for Brand Ugoos AM3 based on Amlogic S912 SoC
Info from
Ugoos Blog
:
Main changes:
Hardware Monitor update.
Before HW Monitor showed up information about internet speed, temperature, CPU load, RAM usage. All those parameters are monitored in real time. For some projects users may need to have some additional information in order to detect which device connected right now visually. So, we add ability to display IP address and Mac address in upper bar as well.
RC Buttons App
We create an ability to add some more functionality while using Remote control. Now you can choose the buttons to open any installed applications. In order to use this function, you need to run "Remote Control Buttons" app in main menu.
Previous update we showed up (2.0.5) a new app for buttons customization. Those four colored buttons now can be assigned to do some actions like turn on/off WiFi or Bluetooth or/and launch app. Now we add ability to assign one of the buttons to change screen resolution.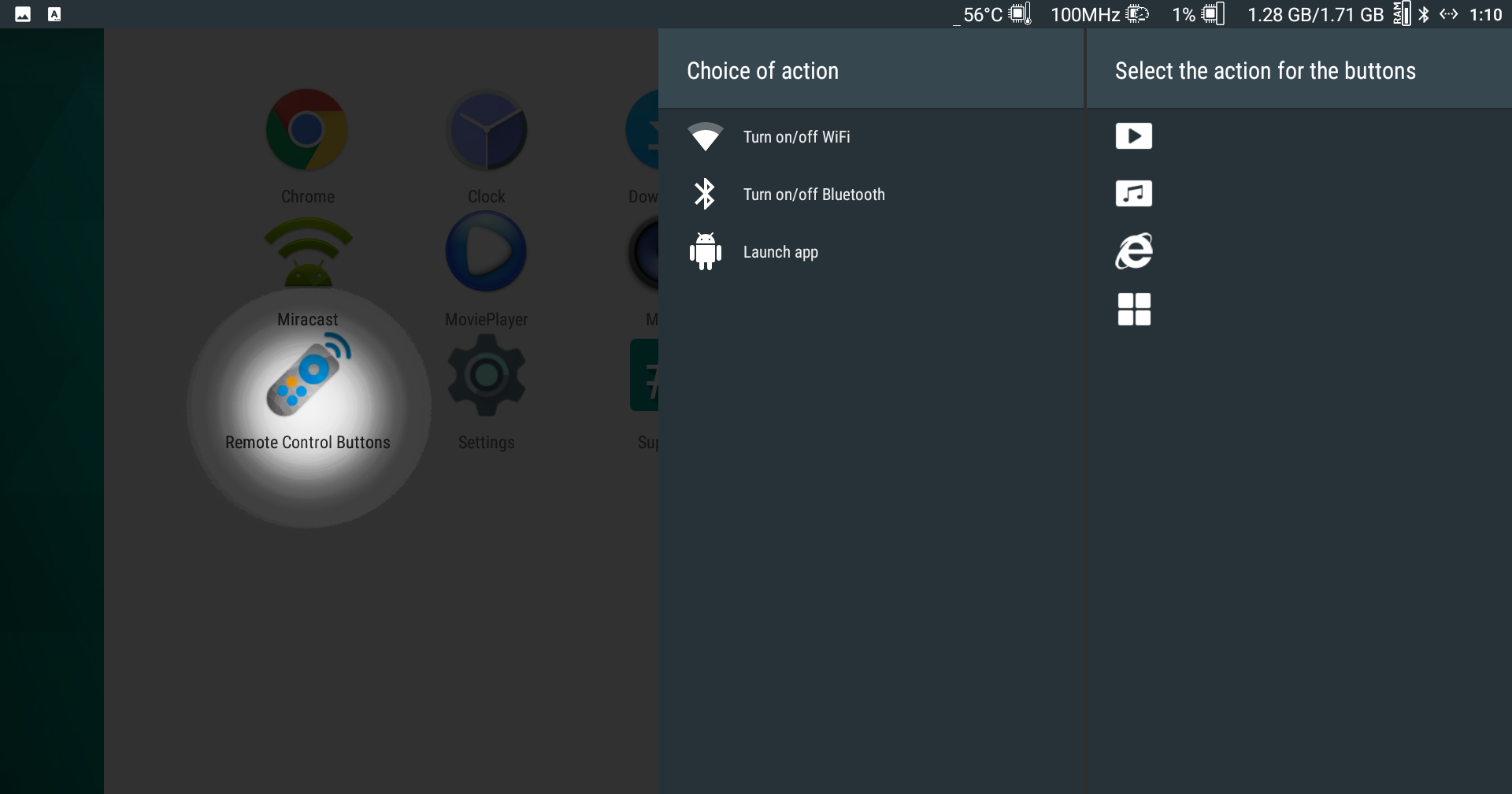 Self-adaptation switcher for Media Codec
User experience feedback helps us to find out that sometimes self-adaptation function for video playback works not so correctly so we come to a conclusion to give ability to turn it off if needed. We add switcher in Playback Settings.
Virtual Keyboard Customization
We added ability to choose theme for Virtual Keyboard using RC. If you haven't change color theme before, you can run: Settings -> Keyboard -> Android Keyboard (AOSP) -> Appearance & Layouts -> Theme
Additional Changelog v.2.0.6
1. KRACK security patches
2. Added ability to display root state in the status bar
3. Added ability to display IP and MAC in the status bar (Hardware Monitor)
4. Added ability to launch screen resolution setting for Remote Control Buttons application
Download links:
Ugoos AM3 V 2.0.6 Image
Ugoos AM3 V 2.0.6 Full OTA pack